Research Projects: "Islam, the Modern Nation State and Transnational Movements"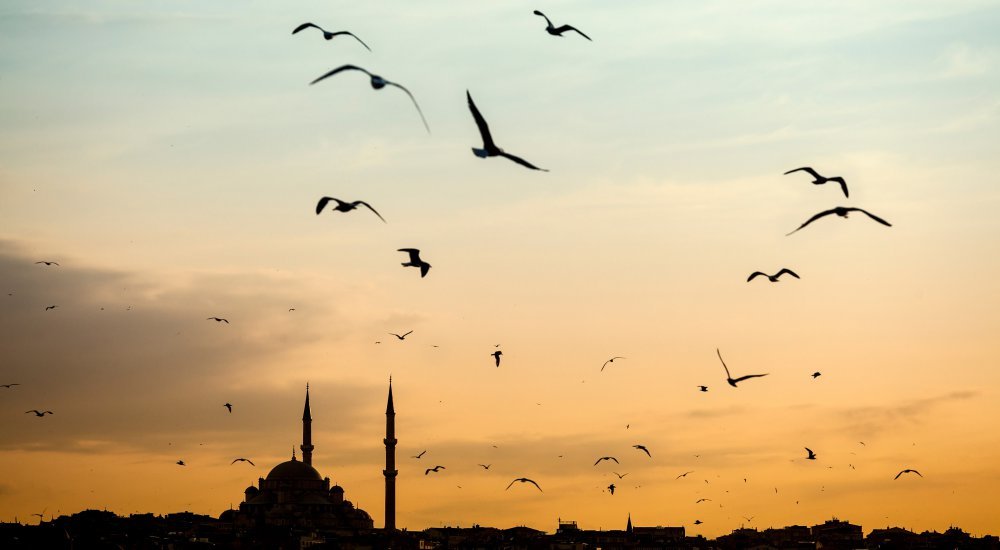 The Foundation generally accepts applications for research projects made by universities, other research institutes or comparable institutions as well as by one or several Postdocs or scholars with Post Doctoral Lecture Qualification.
The grants for research projects involve, depending on the type of project, the assumption of costs for personnel, travel, materials and/or other costs.
The applicants must be actively involved in the research work of the project.
Project staff on research projects may only be financed by PhD or research grants. A fundamental prerequisite for a grant is that project staff conduct their own research, which is published under their name. The simultaneous receipt of salary or retirement pension and a research scholarship is not possible. The period of support for Foundation stipend holders working on Ph.D. or research projects can be extended by up to 12 months if the holder becomes a parent during the period covered by the stipend and has an entitlement to maternity or parental leave. Individual arrangements must be discussed with the Foundation's administrative office.
As part of a research project, the costs incurred of visiting (foreign) scholars can also be financed.
By contrast, a research scholarship should be applied for by one scholar alone for a project that s/he conducts him/herself.
Islam, the Modern Nation State and Transnational Movements
The special programme "Islam, the Modern Nation State and Transnational Movements" is aimed at researchers who, with an eye to current developments, are examining the emergence of political movements in the Islamic world at the national and/or transnational level. Historical studies are encouraged and supported, together with projects in the areas of religious, cultural or political science: What emancipatory, what modern elements does political Islam promise and integrate? What developments, what connections, what similarities in the key categories, interpretations and claims are to be drawn between pan-Arabism and pan-Islamism at the close of the 19th century and the movements of today? What historical self-descriptions are recognizable in the concepts? Via what specific ideas of communalisation can social radicalisation and mobilisation for violence be legitimised?
The special programme takes a look at the dynamics between Islamic teachings, Islamism, nationalism and transnational orientations and environments. Scientific discussion of the countries and regions of the Islamic world should bring together expertise possessing regional and thematic focus in order to allow the problems associated with areas of conflict to be expounded upon, particularly with regard to global influences and processes of cultural exchange.
Proposals will be supported that address the particularities and contexts of cultural and historical environments and relationships. The projects' deliverables should be able to make a contribution to diverse and expert discussions in public and political circles.
Applications are invited for funding research scholarships and research projects. PhD scholarships are only granted in connection with a research project.
The individual research areas
Historical and present day Islamic systems of society and state
The concept of nation, national movements and nationalism in Islamic civilisation
Islamic fundamentalism or Islamic emancipation?
Transnational civil society movements in the Islamic world
Islamic states in the international world system
Deadlines
The next application deadline is 16 May 2018.
Application documents
From now on, it is only possible to apply electronically for the Special Programme Islam. The necessary application documents can be uploaded in the electronic application form.
The following forms are to be attached to an application for financial support for a research project (German or English):
description of the research proposal (max. 8 pages)

plus bibliography if necessary (in addition to the max. 8 pages)
at least font size 11 and line spacing 1.5 

work plan and time schedule, travel itinerary (if needed)
detailed cost calculation

The specific funds being applied for must be precisely defined.
The Foundation can't cover any college or tuition fees.
The Foundation can't cover overhead costs.

curriculum vitae and list of publications of the applicant(s)
if appropriate, curriculum vitae and list of publications of the proposed project participant(s)
if appropriate, academic certificates of the project participant(s) (Masters, PhD, professorship, etc.; please do not send Bachelor certificates)
If also a scholarship for the applicant is planned:
one letter of recommendation. References have to be signed personally by the author and sent to the Gerda Henkel Foundation. A signed version by email or fax is accepted. It is possible to submit more than one letter of recommendation.
academic certificates of the applicant (Masters, PhD, professorship, etc.; please do not send Bachelor certificates)
Please do not additionally send the documents by email or postal mail.
Institution
Discipline
Humanities
:

Anthropology & Ethnology

,

Archaeology

,

Arts and Art history

,

Digital humanities and big data

,

History

,

Linguistics

,

Literature

,

Philosophy, Theology and religion
Social sciences
:

Information and Communication Sciences

,

Economy

,

Gender studies, Identities, gender and sexuality

,

Geography

,

International Relations

,

Law

,

Pedagogic & Education Research

,

Political science

,

Sociology