Folger Shakespeare Library Residential Short-Term Fellowships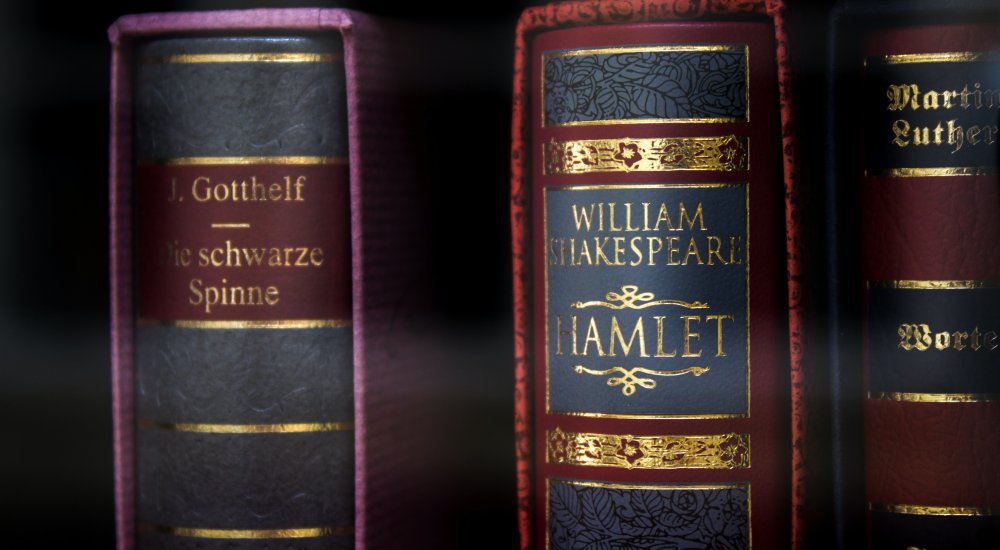 Please note, for the 2023-24 fellowship year, short-term residential fellowships may only be taken beginning in January 2024 through June 2024.
Applications open:
October 1, 2022
Applications due:
January 15, 2023, by 11:59 pm (ET)
Short-term residential fellowships support scholars whose work would benefit from significant primary research onsite at the Folger for one, two, or three months, with a monthly stipend of $4,000. These fellowships are designed to support a concentrated period of full-time work on research projects that draw on the strengths of the Folger's collections and programs. Additionally, these on-site fellowships provide researchers with the opportunity to engage in collections-based research within an interdisciplinary community as well as informal opportunities to discuss their research with and receive feedback from this community regularly on-site. 
Scholars must hold a terminal degree in their field in order to be eligible for a short-term residential fellowship. To evaluate these applications each year, the Fellowships Program assembles an external committee of respected scholars, aiming for disciplinary, methodological, and geographical diversity. Committee membership changes annually. The committee is charged with evaluating applications based on the proposed topic's impact, its relevance to the field, the originality and sophistication of the scholar's approach, the feasibility of the scholar's research objectives, and their expected use of Folger collections. Particular weight is accorded to the project's impact, relevance, and approach. Furthermore, the Institute is committed to supporting work across fields of study in the early modern humanities that address inequities or marginalized subjects, and that point to richer and more inclusive histories. 
The Folger Institute offers short-term artistic research fellowships for a period of one, two or three months. The Artist Research Fellowship is open to artists working in all media whose work would benefit from significant primary research onsite at the Folger. This includes, but is not limited to, visual artists, writers, dramaturgs, playwrights, performers, filmmakers, and composers. 
Please note that this residential fellowship provides access to and time with our collection. It does not, however, include studio space. Artists who need studio space while in residence will be expected to arrange their own.
While a terminal degree is not required for the Artist Research Fellowship, applicants should describe their training and level of industry-specific experience in their CV. All applicants must apply as individuals, including artists working as collaborators.
Click here for more information on our Artistic Research Fellowships. 
In the fall of 2023, the Folger will begin reopening. We are confident that we can bring researchers back to the Folger in January 2024. While the reading room will be open and ready to welcome researchers, it is important to note that it remains unclear when Folger properties will become available to researchers once more.  
Residential fellows are expected to inform themselves about, and follow, the most up-to-date public health guidelines in both their place of origin and Washington, DC. All fellows and researchers on-site at the Folger will be required to show proof of vaccination. Please see the Folger's COVID-19 Safety Protocols for more information. Please note that the COVID-19 policies may shift as the pandemic continues to evolve. Please check back prior to travelling to the Folger for the most recent information. Qualifying COVID-19 vaccinations, as well as details on exceptions and on applying for humanitarian waivers to this requirement, can be found on the CDC website. 
All J-1 exchange visitor applicants (age 18 or older at the time of travel) will be required to show proof of vaccination prior to arrival in the United States, subject to limited exceptions. This global vaccine requirement coincides with the rescission of the travel restrictions established under Presidential Proclamations 9984, 9992, 10143, and 10199, related to the suspension of entry into the United States of persons physically present in Brazil, China, India, Iran, Ireland, the Schengen Area, South Africa, and the United Kingdom.
More information about the global vaccination requirement.
Exceptions for J-1 exchange visitors include: 
- J-1 exchange visitors under the age of 18   
- J-2 dependents under the age of 18 
- Persons with valid J-1 visas who are citizens of a foreign country with limited COVID-19 vaccine availability 
The application portal for short-term semi-residential fellowships will be available October 1st with applications due by 11:59 pm (ET) January 15th. All applications must be completed and submitted through our online portal. Please note, Short-term residential fellows will need to schedule their residences within an abbreviated timeframe: from January 2024 through June 2024. 
Please be sure to review the Fellowships FAQs page before applying.
To apply for a 2023–2024 Folger Short-Term Residential Scholarly or Artistic Research Fellowship, please submit the following:
250-word abstract of your project.
1,500-word description of your project and the part of the project you plan to work on while in residence at the Folger as well as how this part of the project relates to the overall project. Please emphasize your proposed topic's importance, its relevance to the field, and the originality and sophistication of your approach. Please be sure to indicate how many months of research you are applying for (1, 2, or 3 months) and why that is an appropriate length of time.
Two-page CV.
One-page list of relevant primary sources, rare materials, and/or digital assets you wish to consult during your fellowship at the Folger Library. 
Two letters of recommendation. You will identify your recommenders in the online application portal. Your recommenders will be contacted directly via the online portal and will be given guidance on how to upload their letters. Anyone is eligible to act as a recommender: artists, scholars, teachers, colleagues. Letters of recommendation are very helpful to interdisciplinary selection committees as they work to understand how a project fits within its field. Applications may be disadvantaged, but they are not rendered ineligible if they are missing letter(s) of recommendation.
It is helpful to start your online application early. You can revise your application at any point in the process right up to the deadline. You must hit the "submit" button for your application to be complete.
Please note, our ability to offer a residential component for our 2023-24 long-term and short-term fellowships is dependent upon the status of Covid 19 and the completion of our building renovation. Unforeseen complications could alter or delay fellows' ability to be on-site and could affect the period of residency. 
Institution
Discipline
Humanities
:

History

,

Literature

,

Digital humanities and big data