MELLON FELLOWSHIP FOR RESEARCH IN ART AND CULTURAL HISTORY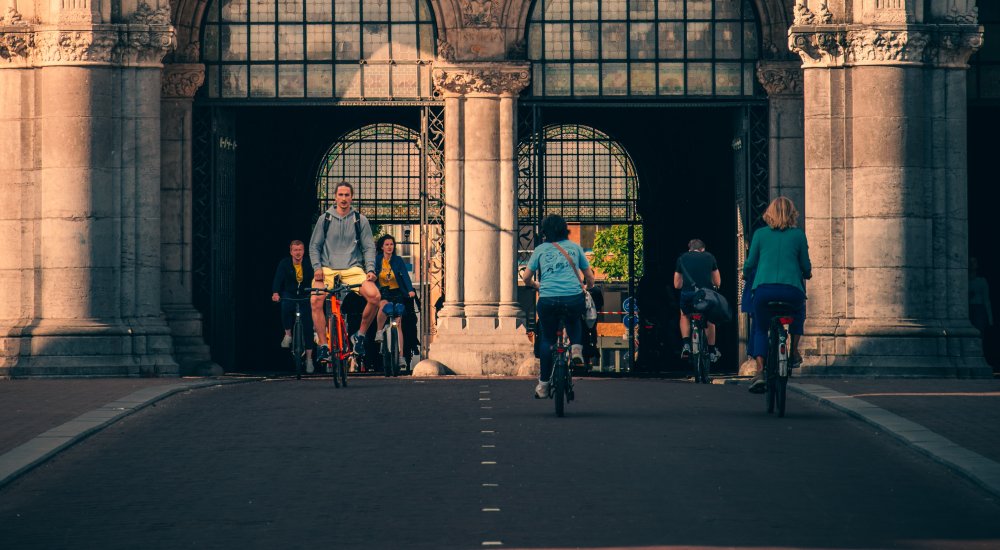 The Mellon Fellowship at the Rijksmuseum welcomes outstanding PhD and postdoctoral candidates working on the art and cultural history of the Low Countries whose principal concern is object-based research.
We welcome international, independent research proposals which open new perspectives on the Rijksmuseum's collection, its history and activities. The purpose of the Fellowship Programme is to encourage and support scholarly investigation, and to contribute to academic discourses while strengthening bonds between the museum and universities. The programme enables highly talented candidates to base part of their research at the Rijksmuseum, and offers access to the museum's expertise, collections, library and laboratories. Furthermore, it facilitates opportunities for Fellows to engage in workshops and excursions to encourage exchange of knowledge - both amongst themselves and the broader museum audience.
THE MELLON FELLOWSHIP FOR RESEARCH IN ART AND CULTURAL HISTORY
This Fellowship focuses on the Netherlands as an international intersection of art, artists, artistic ideas and materials. In recent decades, art and cultural historical studies have seen an upsurge in the scholarly attention paid to wide themes such as mobility, cultural networks, shared cultural heritage and globalization. The Rijksmuseum has actively contributed to this development, and international interfaces with Netherlandish art have been central to its collection and exhibition policy in the past decades. The Mellon Fellowship is in keeping with these themes, and aims to stimulate high-quality, object-based research, focusing on the Low Countries as a centre of international cultural exchange at large.
Proposals could focus on a wide variety of topics within the context of this thematic direction, such as the migration of artists to and from the Netherlands, international exchange of art in the Low Countries, trade in art materials and naturalia for collectors, matters of artistic and personal identity and style, artistic and social strategies, shared cultural heritage or intercultural networks. The Mellon Fellowship promotes diversity, and in particular, seeks to attract early career scholars from widely differing social, ethnic and economic backgrounds. The Fellowship will preferably result in a publication, the content and form of which will be decided by the Fellow and the academic advisors in consultation with the Rijksmuseum. The Rijksmuseum will provide joint working space for the Fellows. Access will be given to all relevant resources in the museum, such as the Research Library Collections, collection documentation and the Rijksmuseum's archives. A member of the museum's curatorial or scientific staff will be acting as advisor to each Fellow.
ELIGIBILITY
The Mellon Fellowship is open to PhD students and postdoctoral candidates. PhD Fellows are those whose proposal is embedded in the research plans of their forthcoming PhD dissertation, postdoctoral Fellows must have completed their dissertation and obtained a PhD degree on the date of application.
Fellowships are open to candidates of all nationalities and with varied specialisms. They may include researchers specializing in the fields of art history, cultural history or related studies.
Candidates should have proven research capabilities, academic credentials and excellent command of the English language – both written and spoken. Proficiency in a second language (ideally Dutch or German) is preferred but not required.
FUNDING
Fellowship stipends are awarded to help support a Fellow's study and research efforts during the tenure of the appointment. The stipend of €39,000 for PhD Fellows or €45,000 for postdoctoral Fellows (subject to taxes and deductions) is for a period of twelve months commencing September 2024, the start of the academic year.
The Fellowship will allow for limited travel for research in art collections and archives elsewhere in Europe to a maximum value of €5,000 annually. The Rijksmuseum will cover visa fees for the Fellow, but not for dependents.
APPLICATION AND PROCEDURE
Please note, you can only apply online from september 2024. The closing date is 8 January 2024 6 p.m. The selection is in February 2024.
The Rijksmuseum is committed to actively promoting equality, diversity and inclusion. People with diverse backgrounds and experiences bring different perspectives to its collection and activities. This leads to new insights and enhances the museum's innovative strength. We therefore warmly invite you to apply, regardless of your social or cultural background, sexual preference, gender, age or disability.
Complete applications have to be submitted through our online application system.
 Applicant and Candidate Privacy Policy
FURTHER INFORMATION
Coordinator of Academic Programmes
fellowships@rijksmuseum.nl
Made possible by the Mellon Foundation
Institution
Discipline
Humanities
:

Arts and Art history

,

History