JHI Visiting Public Humanities Faculty Fellowship
"Undergrounds/Underworlds"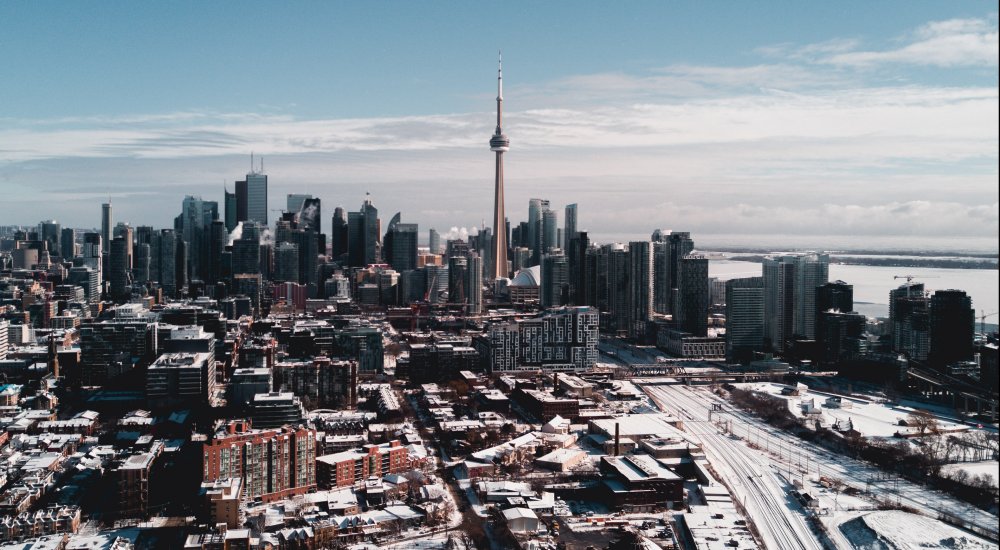 The Jackman Humanities Institute (JHI) at the University of Toronto invites applications for a Visiting Public Humanities Faculty Fellowship (VPH) to be held in 2024-2025. The JHI VPH Faculty Fellowship is intended to foster knowledge exchange between the academy and the public. The JHI VPH will be a mid-career, tenured faculty member from another institution who has a demonstrated track record of bringing humanities research out of the classroom and university press, and into the broader public realm for discussion, debate and examination across multiple media platforms, and who is experienced in addressing audiences outside the academy.
Deadline for Applications: November 30, 2023 at 4:00pm EST
2024 - 2025: Undergrounds/Underworlds
Undergrounds have figured powerfully in human histories and imaginations as places of alterity, concealment, exploration, and discovery; of fear, transition, transportation, and transmutation. They have also figured as spaces of hope, refuge, and fugitivity that weave them into radical traditions and visions of the future. From the Epic of Gilgamesh, through the Greek katabasis and Dante, to crime rings and chthonic gods, infrastructures and escape routes, DJs and the Dark Web: our languages are fascinated with depth. But our surface worlds depend crucially on subterranean networks of extraction, exploitation, and disposal. Now more than ever, we need to understand the place of underworlds in human pasts, presents, and futures. This JHI theme encourages proposals that examine what a descent into the underworlds might reveal.
The JHI VPH Faculty Fellow will hold a fellowship at the JHI, where they will pursue research in their own discipline, engage in the public humanities and continue to develop their public profile. Residence is normally required September to April, while the JHI's Circle of Fellows is meeting weekly. The JHI VPH Faculty Fellow is expected to:
Propose, write, and publish innovative public humanities projects, some on the JHI's annual theme, with the goal of taking humanities research into the public domain
Participate in activities with the multigenerational circle of fellows, including weekly lunch seminars and occasional workshops and lectures
Strengthen the U of T research network of publicly engaged humanities scholars by facilitating a workshop on public-facing research and writing in the humanities
In addition, the JHI VPH Faculty Fellow may participate, as appropriate, in the other JHI activities as the opportunity arises
The Jackman Humanities Institute interprets "Humanities" as a broad category, including political theory, interpretive social science, music, and the arts.
Eligibility
Applicants must have achieved tenure by the beginning of the fellowship (July 1, 2024). Any award will be conditional on a successful promotion
Faculty members employed by the University of Toronto are ineligible
This fellowship is open to citizens of all countries. Application for appropriate visa documents is the responsibility of the Fellow
The University of Toronto is strongly committed to diversity within its community and especially welcomes applications from visible minority group members, women, Indigenous persons, persons with disabilities, members of sexual minority groups, and others who may further expand the range of ideas and perspectives
Selection Criteria
We are seeking individuals whose intellectual scope moves between formal academic research and public communications. The JHI is a site for interdisciplinary humanities research conversations, and we are therefore interested in candidates who have an interest in and capacity for presentation of their research across disciplinary and institutional boundaries.  Candidates will be evaluated on the basis of commitment to the public humanities knowledge exchange, achievement as appropriate to their career stage, promise of excellence, and relevance of their proposed research project to the Annual Theme of "Undergrounds/Underworlds". 
The Fellowship
The Fellowship provides funding of $50,000 CAD plus benefits. This fellowship is most suitable for faculty members who will be on leave during their residency.  The JHI will provide an office, University of Toronto Library access, and administrative support.  Fellows are expected to attend weekly lunches on Thursdays during their residency.
Procedure
Complete the online application for this fellowship
Apply online
You will be asked to upload the following documents in your application, formatted as a single pdf file (check our FAQs below for directions on length and formatting):

Letter of Application
Curriculum Vitae
Proposal for Public Humanities research relevant to the annual theme of Undergrounds/Underworlds
Writing Sample (academic) – a published book chapter or article
Communications Sample (public) – an article for popular press, a blog post, podcast, interview, or other media product. Provide URL link to audio or video files if you wish
100-word research description
100-word biographical statement

You will be asked to provide the names and email addresses of two references. Your referees will receive an automated request for their letters, which will be due on December 7, 2023.  Please ask your referees to watch for our request email.
If you SAVE your file without clicking SUBMIT, you will be able to edit your application and replace your application document until you click SUBMIT. Please submit your application before the deadline. If you SAVE, you will receive a secret number that will enable you to re-enter your application. Please record this number; JHI staff will not have access to this information.
Deadline
All applications must be submitted by 30 November 2022 at 4:00 p.m. (EST). Faxed, emailed, and paper applications will not be considered.
Questions?
Questions about the scope and expectations of this fellowship? Email JHI Director, Professor Alison Keith
Questions about the JHI and the application process? Email JHI Associate Director, Dr. Kimberley Yates
Technical questions about the application form? Email JHI Communications Officer, Sonja Johnston
Institution
Discipline
Humanities
Social sciences