UiO Postdoctoral fellowship at the Section for Health, Developmental and Personality Psychology, Department of Psychology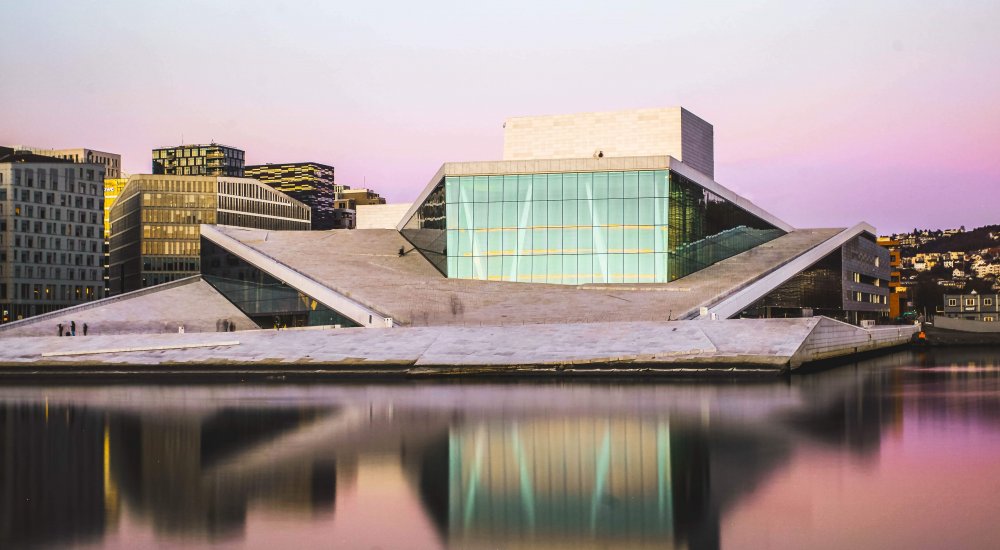 A postdoctoral fellowship is available at the Section for Health, Developmental and Personality Psychology, Department of Psychology, University of Oslo. The position is linked to the project titled Unravelling the role of oxytocin in behavioural flexibility, which is funded by a grant from the Research Council of Norway (Principal Investigator: Daniel S. Quintana).
The appointment is a fulltime position for a period of three years. A fourth year can be considered with the addition of 25 % teaching duties, usually in the form of teaching activities, depending on the competence of the applicant and the needs of the department. Postdoctoral fellows who are appointed for a period of four years are expected to acquire basic pedagogical competency in the course of their fellowship period within the duty component of 25 %.The fellowship is planned to begin in the third quarter of 2023.
More about the project and the position
Behavioural flexibility, which is the ability to appropriately adjust one's behaviour in response to a changing environment, is associated with improved quality of life and a higher resilience to stressors. Conversely, behavioural inflexibility is linked with several psychiatric disorders and conditions. Despite the key role for behavioural flexibility in health and wellbeing, its neurobiological basis remains elusive. Emerging evidence suggests that the neuropeptide oxytocin plays a critical role in behavioural flexibility. The overall objective of the funded project is to unravel oxytocin's role in behavioural flexibility.
The Postdoctoral Fellow will explore the role of gene variants in the oxytocin signalling pathway on behavioural flexibility in adults by analysing large population-based datasets (e.g., UK Biobank). The Postdoctoral Fellow will also investigate the interaction of oxytocin gene variants and environment in large population-based longitudinal datasets across youth (e.g., Norwegian Mother, Father and Child Cohort Study) and the course of pregnancy.
The candidate will be affiliated with the K.G. Jebsen Centre for Neurodevelopmental Disorders (Director: Terje Nærland), whose goal is to address mechanisms of normative and aberrant brain development and translate findings to improve clinical practice for neurodevelopmental disorders and conditions.
The main purpose of the fellowship is to qualify researchers for work in higher academic positions within their disciplines.
Qualification requirements
The applicant must have submitted their PhD thesis for evaluation by the closing date and be approved by the time the appointing authority reach a decision. The PhD degree or equivalent should be in psychology, medicine, or cognitive neuroscience, or other related fields
Fluent oral and written communication skills in English is required
Previous experience with analyzing large genetic datasets is required
Previous experience with statistical analysis and programming (R, Python, or similar) is required
Personal suitability
The following qualifications are advantageous:
Previous experience analyzing large longitudinal datasets
The application of open and reproducible science practices (e.g., preprints, open analysis scripts and data, pre-registration)
Previous experience analyzing large psychiatric datasets
Previous experience with calculating and testing polygenic scores 
Previous experience with neuropeptide research (e.g., oxytocin)
Previous experience exploring gene x environment interactions
Fluent oral and written communication skills in Norwegian
We offer
Salary NOK  604.900 – 692.400 per annum depending on qualifications in position as Postdoctoral Research Fellow (position code 1352)
A professionally stimulating working environment
Opportunities for extensive collaboration with our national and international collaborators
Attractive welfare benefits and a generous pension agreement, in addition to Oslo's family-friendly environment with its rich opportunities for culture and outdoor activities
How to apply
The application must include
Cover letter (maximum 1 page), which includes a statement of motivation and a summary of scientific work and research interests)
A one-page research proposal on the postdoctoral research project (i.e., analysing large genetic datasets to better understand oxytocin's role in behavioural flexibility)
CV (summarizing education, positions, pedagogical experience, administrative experience and other qualifying activity)
Copies of educational certificates (academic transcripts only)
A complete list of publications (which can include preprints)
3 academic works that the applicant wishes to be considered (which can include preprints)
List of reference persons: 2-3 references (name, relation to candidate, e-mail and phone number)
The application with attachments must be delivered in our electronic recruiting system. Foreign applicants are advised to attach an explanation of their University's grading system. Please note that all documents should be in English (or a Scandinavian language).
In assessing the applications, special emphasis will be placed on academic qualifications, the candidate's motivation, and personal suitability. Interviews will be performed as part of the selection process.
It is expected that the successful candidate will be able to complete the project in the course of the period of employment.
Formal regulations
Please see the guidelines and regulations for appointments to Postdoctoral fellowships at the University of Oslo.
No one can be appointed for more than one Postdoctoral Fellow period at the University of Oslo.
According to the Norwegian Freedom of Information Act (Offentleglova) information about the applicant may be included in the public applicant list, also in cases where the applicant has requested non-disclosure.
The University of Oslo has an agreement for all employees, aiming to secure rights to research results etc.
This is a project funded by the research council of Norway and applicants with a previous postdoctoral fellowship funded by the research council cannot be appointed for this position.
Diversity and gender equality
Inclusion and diversity are a strength. The University of Oslo has a personnel policy objective of achieving a balanced gender composition.Furthermore, we want employees with diverse professional expertise, life experience and perspectives.
The Department of Psychology shall work actively for equality, ensure equal opportunities and rights, and prevent discrimination. See the
Gender equality initiative at UiO as well as the Action plan for gender equality, diversity and inclusion at the Department of Psychology 2022-2025
If there are qualified applicants with special needs, gaps in their CVs or immigrant backgrounds, we will invite at least one applicant in each of these groups to an interview.
Contact information
Associate Professor Daniel S. Quintana, e-mail: daniel.quintana@psykologi.uio.no
HR adviser Joan Garcia Castán, e-mail: joan.garcia@psykologi.uio.no for questions about the electronic application.
Institution
Discipline
Social sciences
:

Psychology & Cognitive Sciences