Houghton Library Fellowships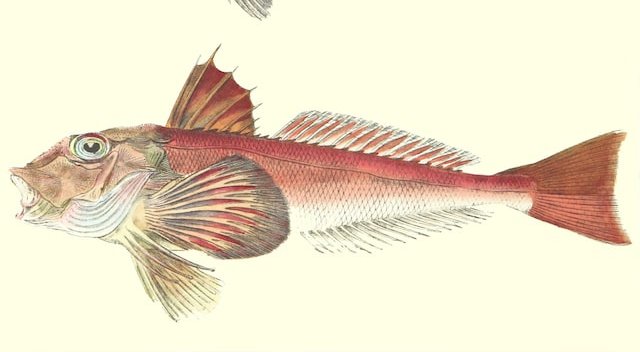 Houghton Library supports research opening new perspectives on its collections.
The Visiting Fellowship program offers scholars at all stages of their careers funding to pursue projects that require in-depth research on the library's holdings, as well as opportunities to draw on staff expertise and participate in intellectual life at Harvard.
Houghton provides fellows with access to other libraries at the University, and opportunities to exchange knowledge and promote their research through its publications, and scholarly and public programs.
Recent fellows' research topics speak to the breadth and depth of Houghton's holdings—ranging from colonial-era Native American music to the collecting of Sanskrit manuscripts, and Iberian chivalric romances to celebrity pregnancy on the London stage.
Houghton Library has historically focused on collecting the written record of European and Eurocentric North American culture, yet it holds a large and diverse amount of primary sources valuable for research on the languages, culture and history of indigenous peoples of the Americas, Africa, Asia and Oceania.
The library particularly welcomes proposals that reexamine its collections through a global lens and/or demonstrate how the holdings of a rare book and manuscript library can contribute to discourse around contemporary social, political, and cultural issues. New fellowships on gender and sexuality studies in the performing arts, and early modern black lives underscore Houghton's commitment to diversifying perspectives on our collections.
Responsibilities
Fellows receive a $4,500 stipend and are expected to be in residence at Houghton for at least four weeks within their fellowship year (July through June), though these do not have to be consecutive weeks.
Fellows are also required to produce a written summary of their experience working with the collections.
For an insight into the Visiting Fellowship experience at Houghton, visit our blog.
FUNDING
Fellowship stipends of $4,500 are awarded to help support visiting fellows during the tenure of their appointment.
ELIGIBILITY
Open to candidates of all nationalities. Non-U.S. citizens awarded a fellowship are required to obtain a J-1 visa. Harvard University can sponsor the visa, but fellows are responsible for paying associated fees and will receive their stipend 2-3 weeks after arriving at Houghton Library.
Doctoral students, post-doctoral, academics and independent scholars, as well as curators, and other library, archive and museum professionals, are welcome to apply.
Fellowships normally are not granted to scholars who live within commuting distance of the library.
Scholars are welcome to apply each year. If awarded a fellowship, however, a period of 5 years must elapse before another fellowship may be awarded.
We particularly welcome applications from students and scholars from underrepresented groups in academia, including women, Black, Indigenous, and other people of color, first generation scholars, and persons with disabilities.
APPLY
Applicants are asked to submit:
a project proposal (1,000 words maximum)
a preliminary list of Houghton collection materials
a curriculum vitae
one letter of reference
Please note: Other than the Pantzer Fellowship, applicants need not apply for specific fellowships, as the Selection Committee determines which fellowship is best suited to your research, if awarded a fellowship.
Applicants are strongly encouraged to save applications in progress; do not submit your application until it is complete.
HAVE QUESTIONS?
PETER X. ACCARDO
Institution
Discipline
Humanities
:

Anthropology & Ethnology

,

Arts and Art history

,

History

,

Linguistics

,

Literature

,

Digital humanities and big data

,

Philosophy, Theology and religion
Social sciences
:

Geography

,

Gender studies, Identities, gender and sexuality

,

Political science

,

Pedagogic & Education Research

,

Information and Communication Sciences

,

Sociology