Interdisciplinary Fellowship at the Metropolitan Museum of Art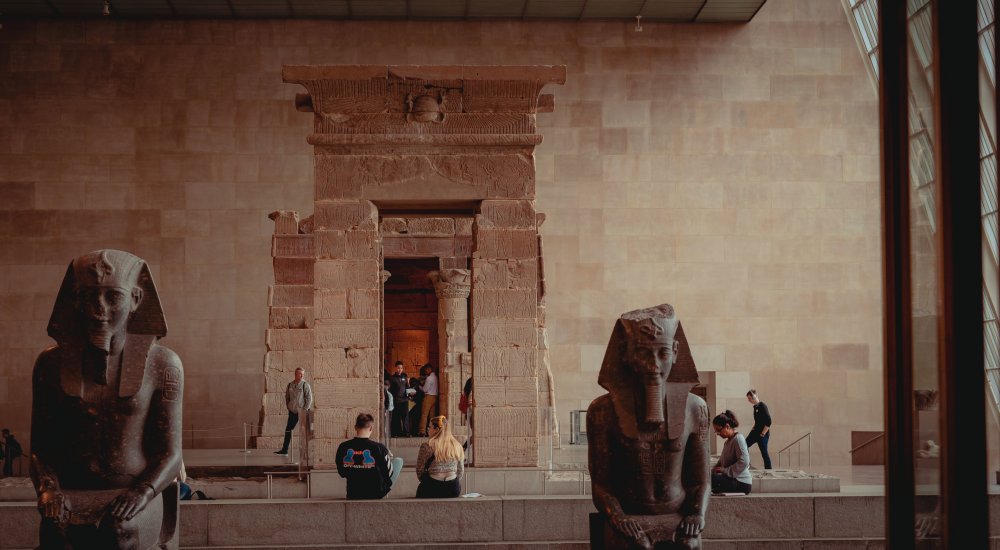 This one-year fellowship is part of the Museum's History of Art and Visual Culture Fellowship program and is intended as an independent research project. The fellowship encourages cross-departmental projects that explore connections between various cultures and collections in the Museum and that go beyond traditional boundaries, bridging the visual arts and other disciplines in the humanities, social sciences, performing arts, and fine arts. Fellows may explore connections between public practice, education, and the humanities, relating but not limited to curriculum development, gallery teaching, and interpretation. The project should relate to and make use of the Museum's resources, including its collections, libraries, archives, and programs.
Fellowship applications integrating independent research projects and artistic practice are welcome. However, since the Museum has a separate program for artist residencies, the Interdisciplinary Fellowship is not intended to culminate in an exhibition, installation, or public program, nor can the Museum provide studio space for fellows.
The fellow will work with one or more supervisors and mentors across department areas, and will have the opportunity to work closely with other members of the professional staff and as part of the larger community of fellows at The Met. The fellow is invited to participate in the annual Fellows Colloquia to share research results.
We strongly encourage applications from individuals who are members of groups or from disciplines that have been historically underrepresented in the museum field.
Applicants should demonstrate the following:
Excellent achievement and potential for future achievement
Realistic project goals that will be accomplished within the fellowship period
Project goals that make innovative or original use of the Museum's collection and resources or engage with its institutional practices, history, and culture, with particular reference to crossing traditional disciplinary boundaries
Ability to work collaboratively in a team environment
Excellent communication and organizational skills
Fellowship Period
The fellowship period is September 1, 2023 through August 31, 2024. All fellowships must take place within this period. All fellows must be in residence at The Met for the entirety of their 12-month fellowship period.
Eligibility
The fellowship is open to candidates holding either an MA or MFA, or currently pursuing or holding a PhD in the arts, humanities, or social sciences. Eligible fields may include but are not limited to anthropology, archaeology, history, literature, medicine, philosophy, psychology, political science, ethnic studies, sociology, gender studies, religion, education, film studies, and performance (music, dance, theater, etc.).
Funding
Junior fellows receive a stipend of $42,000. Senior fellows receive a stipend of $52,000. Both junior and senior fellows also receive up to an additional $6,000 for travel (maximum of six weeks).
How to Apply
All applications must be submitted online and in English. Academic and Professional Programs will not accept applications or related materials via email, postal mail, or in person.
Materials Required for All Applications
The following materials must be included with all applications (as .doc or .pdf files):
Curriculum vitae of education, professional experience, honors, awards, and publications
Three letters of recommendation, at least one academic and one professional, uploaded directly by the recommenders, none of whom may be current Met staff. Recommenders are encouraged to submit their letters in English.
Project proposal or statement (see instructions for specific fellowships below)
Official transcripts (undergraduate and graduate)—for predoctoral (junior) fellowship applicants only
Please read Program-Specific Application Requirements below. Depending on the category of fellowship for which you are applying, additional materials may be required.
For more information about the application process, please read our Frequently Asked Questions (FAQ) page. If your question is not answered there, please contact us at Academic.Programs@metmuseum.org.
All applicants will be notified by the last Friday in February following the application deadline.
Program-Specific Application Requirements
The deadline for Interdisciplinary Fellowship application materials, including transcripts and letters of recommendation, is 5 pm (EST) on Friday, November 4.
In addition to the CV/resume, official transcripts (junior applicants only), and three letters of recommendation, please also include:
A statement of interest and project proposal, not to exceed 1,000 words, which addresses the following questions: 1) Why is this fellowship important or integral to your career or current practice? 2) How will you utilize the Museum's resources and collections to achieve your objectives? 3) What will be the concrete result(s) of your fellowship project?
A brief schedule of work to be accomplished during the fellowship period (separate from project proposal)
A brief schedule of travel required (maximum of six weeks) during the fellowship period
View an overview of the application (PDF).
Institution
Discipline
Humanities
Social sciences