Mellon Fellowships in Democracy and Landscape Studies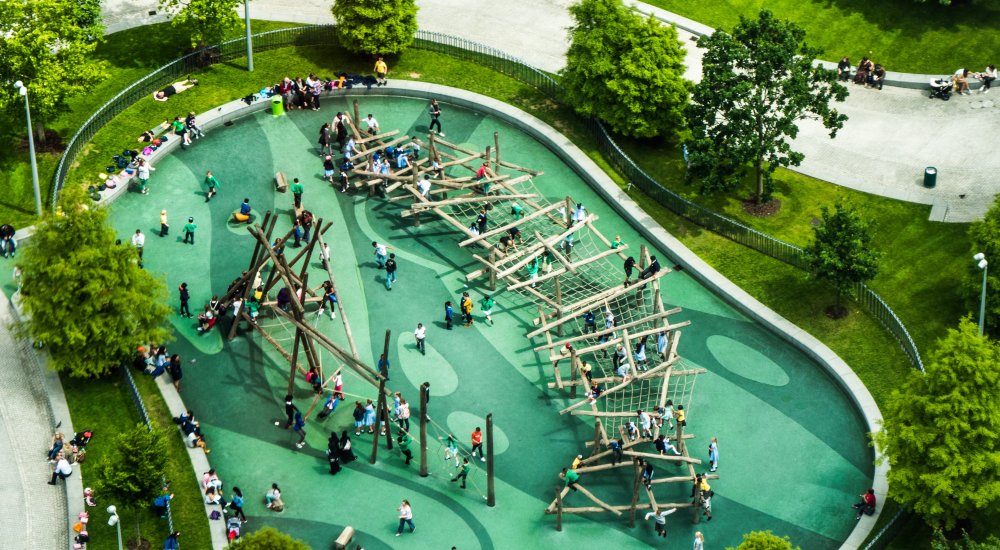 Available to cross-disciplinary scholars, with preference for candidates with terminal degrees (PhD or MLA). Awards are for a semester or academic year. Apply by November 1.
Garden and Landscape Studies at Dumbarton Oaks is leading a major award from the Andrew W. Mellon Foundation to grow and expand our interdisciplinary program in landscape studies.
Dumbarton Oaks, affiliated with the Harvard Faculty of Arts and Sciences, is one of the few institutions in the world with a program devoted to garden and landscape studies. The Mellon Fellowships are intended to expand significantly the opportunities offered by the institution to study the history and future of landscapes through the lenses of democracy, race, identity, and difference. To further this work Dumbarton Oaks is offering Landscape Study Fellowships. We seek candidates with a demonstrated capacity for cross-disciplinary scholarship and/or teaching. Preference will be given to candidates with final degrees such as a PhD or MLA. See here for a listing of former Mellon Fellows in Landscape Studies and their projects.
Terms
Fellowships will be awarded for the academic year (September 9, 2024, to May 9, 2025) or for one term, either the fall term (September 9, 2024, to January 3, 2025), or spring term (January 21 to May 9, 2025). During this time, recipients are expected to be in residence at Dumbarton Oaks and to devote themselves full-time to their research projects without undertaking other major activities.
Mellon fellows will receive a stipend in the amount of $17,500 per semester; housing (a housing allowance may be offered instead of housing if Dumbarton Oaks is unable to provide accommodations; successful applicants from the greater Washington metropolitan area will not be offered housing); lunch on weekdays; and the health insurance contribution from Dumbarton Oaks. Fellows may also be offered reimbursement for travel expenses directly associated with taking up the fellowship (lowest available economy airfare, rail travel, or mileage if less than the equivalent economy airfare), up to a maximum of $1,100 for domestic travel or $1,600 for international travel, if support cannot be obtained from other sources. Reimbursement of visa fees is provided for Fellows, but not for dependents. Dumbarton Oaks anticipates that sabbatical salary or funds from other sources may supplement awards. Fellows may hold other grants with the knowledge and permission of both the grantors and Dumbarton Oaks.
Visas
For non-US citizens, Dumbarton Oaks provides J-1 visas for the term of the Fellowship appointment, as part of our US Department of State–designated Exchange Visitor Program. Please be advised that scholars who have been in the United States with J status within the past 12 months may not qualify for a Dumbarton Oaks J-1 visa unless they were in the United States for a total time of less than six months. These individuals and all other non-US citizens are strongly urged to check their prospective visa status for the requested period of the Fellowship prior to submitting an application.
To Apply
Please read and follow the online instructions. Applications, to be written in English, must be submitted electronically by November 1.  Three letters of recommendation are required for all applicants. Late applications will not be accepted. Awards are normally announced by early March. An external committee of scholars and practitioners in related fields decide the awards. Individuals currently affiliated with Dumbarton Oaks are not eligible for the fellowship program. Please note that five years must elapse between the end of a Dumbarton Oaks Fellowship term and appointment to a Mellon Fellowship. Three years must elapse between the end of a Summer Fellowship term and appointment to a Mellon Fellowship. Two years must elapse between the end of a One-Month Research Stipend and appointment to a Mellon Fellowship.
Any questions related to the Mellon Fellowship Program or to the suitability of proposed fellowship applications should be directed to do.mellonfellows@doaks.org. For questions about applications or visas, please contact the Manager of Academic Programs at FellowshipPrograms@doaks.org.
Institution
Durée
1 term or 1 academic year
Discipline
Humanities
:

Anthropology & Ethnology

,

Architecture and urbanism

,

Arts and Art history

,

History
Social sciences
:

Geography

,

Environmental Sciences

,

Sociology