Mellon Summer Fellowships in Democracy and Landscape Studies
"Black Atlantic Geographies"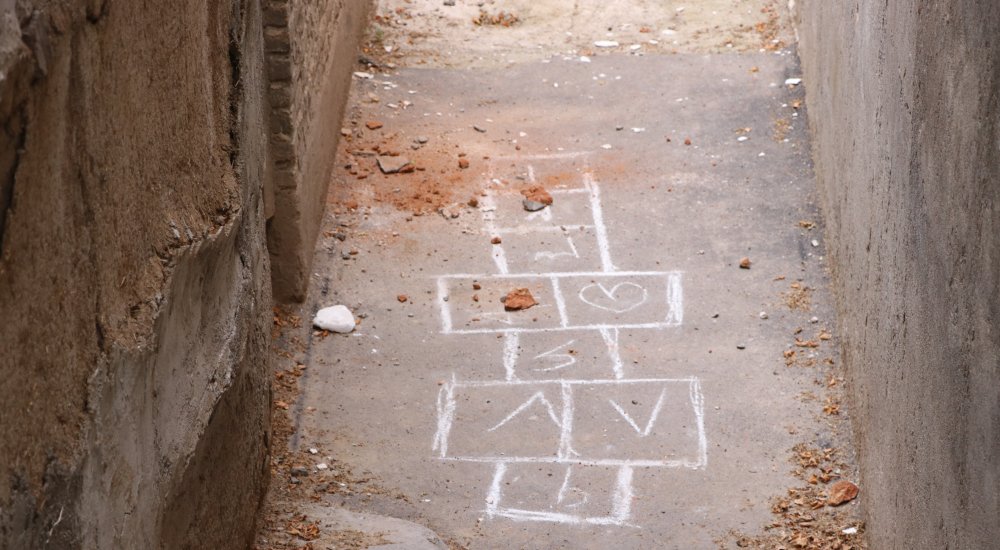 Dumbarton Oaks is offering Mellon Summer fellowships for scholars investigating Black Atlantic Geographies. During Summer 2023, the program will support researchers, including predoctoral and postdoctoral scholars, whose work explores the lives and built environments of Caribbean, Latin American, West African, and Afro-European people.
We seek work giving special attention to post-emancipation and peasant societies, the intimate experience of capitalism, and the meaning of land in the history of the family and community. Affiliates of the program will benefit from archival, writing, and research method workshops pegged to the scholarly resources of Dumbarton Oaks in Washington, DC.
The Mellon summer fellowships extend more than a year of programming and publishing on themes and topics related to the "Black Atlantic," an understanding of cultural and political connectedness, commercial flows, and environmental change that foregrounds the experiences of African-descended peoples, decenters Europe, and locates in place and time the multiplicity of Black cultures.
In foregrounding Black Atlantic research, Dumbarton Oaks joins cultural epicenters such as Washington, DC's National Museum of African American History and Culture, São Paulo's Museu Afro Brasil (Brazil), Luanda's Museu Nacional da Escravatura (Angola), Matanzas' Slave Route National Museum (Cuba), and Louisiana's Whitney Plantation. We seek to contribute to an expanding body of grounded Black Atlantic knowledge that challenges and strengthens how we understand, teach, and question histories of and on the land, especially in the context of the Western world and the development of racial capitalism.
Summer 2023's fellowship recipients will follow a Spring symposium led by Dr. N. D. B. Connolly and Dr. Oscar De La Torre on the landscape and environmental histories of the African diaspora. Workshops during the Summer fellowship will include discussions of breakthroughs showcased at that symposium as well as new directions being advanced by scholars, curators, and other culture-keepers committed to reshaping entire fields of study and practice from the Black experience outward.
Mellon Summer Fellowships in Democracy and Landscape Studies are for scholars holding a terminal degree (e.g., PhD, MLA) or degree candidates who at the time of application have fulfilled all preliminary requirements for a PhD or appropriate final degree.
For an overview of Garden and Landscape Studies at Dumbarton Oaks, and our grant from the Andrew W. Mellon Foundation to expand our interdisciplinary program in democracy and landscape studies, click here.
Terms
Summer Fellowships will be awarded for the summer term (June 12 to August 4, 2023). During this time, recipients are expected to be in residence at Dumbarton Oaks and to devote themselves full-time to their research projects without undertaking other major activities.
Mellon Summer Fellows will receive a stipend in the amount of $5,000; lunch on weekdays; and housing on campus (a housing allowance may be offered instead of housing if Dumbarton Oaks is unable to provide accommodations). Successful applicants from the greater Washington metropolitan area will not be offered housing. Fellows may also be offered reimbursement for travel expenses directly associated with taking up the fellowship (lowest available economy airfare, rail travel, or mileage if less than the equivalent economy airfare), up to a maximum of $1,100 for domestic travel or $1,600 for international travel, if support cannot be obtained from other sources. Fellows may hold other grants with the knowledge and permission of both the grantors and Dumbarton Oaks.
Please note that three years must elapse between the end of a Fellowship term and appointment to a Summer Fellowship; likewise three years must elapse between the end of a Summer Fellowship and appointment to a Fellowship.
Applications
Please read and follow the online instructions. Applications, to be written in English, must be submitted electronically by November 1. Three letters of recommendation are required for all applicants and are also due November 1. Late applications will not be accepted. Awards will be announced by March and must be accepted by the end of the month. External committees of scholars decide the awards. Individuals currently affiliated with Dumbarton Oaks are not eligible for the fellowship and project grant programs. For further inquiries, please see Frequently Asked Questions for Fellowship Applicants or contact FellowshipPrograms@doaks.org.
Visas
For non-US citizens, Dumbarton Oaks provides J-1 visas for the term of the Fellowship appointment, as part of our US Department of State–designated Exchange Visitor Program. Please be advised that scholars who have been in the United States with J status within the past 12 months may not qualify for a Dumbarton Oaks J-1 visa unless they were in the United States for a total time of less than six months. These individuals and all other non-US citizens are strongly urged to check their prospective visa status for the requested period of the Fellowship prior to submitting an application.
Institution
Discipline
Humanities
:

Anthropology & Ethnology

,

Architecture and urbanism

,

Arts and Art history

,

History
Social sciences
:

Geography

,

Environmental Sciences

,

Sociology