NCGG Postdoctoral research associate in Regional Political Economy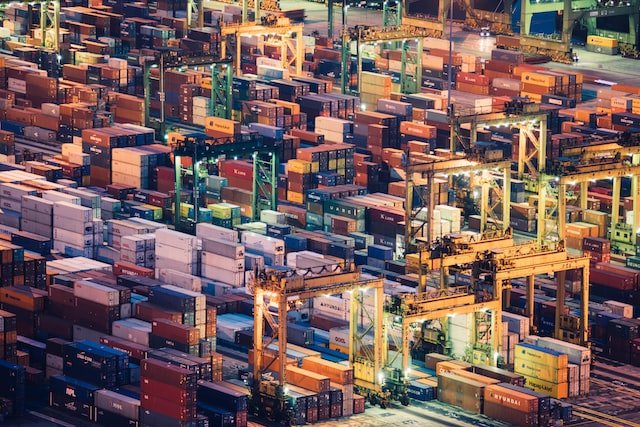 The Niehaus Center for Globalization and Governance (NCGG) at Princeton University's School of Public and International Affairs invites applications for a postdoctoral or more senior research associate position from individuals with a Ph.D. degree or who expect to receive a Ph.D. degree by September 1, 2023, for the Postdoctoral Fellowship Program in regional political economy for the 2023-2024 academic year. This fellows' program aims to develop a generation of scholars able to analyze and make policy recommendations about the regional political economy in the Middle East, East, South and Southeast Asia, Africa, and Latin America. The Center welcomes applications from candidates with a background in economics, political science, contemporary history, sociology, law, business, and other disciplines bearing on the study of markets, politics, and economic development, focusing on the regions of the Middle East, East, South, or Southeast Asia, Africa and Latin America. Scholarly work should explore the ways in which the politics within and between a set of countries intersect with natural resource endowments, market conditions, technological and physical infrastructure, and cultural biases to explain existing patterns of economic development and promote higher levels of development more effectively. Selected candidates will be required to be in residence in Princeton or the local vicinity, or demonstrate to the program's satisfaction the ability to be on campus on a daily basis and on short notice in order to fulfill responsibilities relating to in-person participation, office hours, and the like for the duration of the fellowship (September 1, 2023 - July 1, 2024).
Application Deadline – Applicants should apply by Monday, December 5, 2022 (11:59 pm EST), for full consideration; however, posting will remain open until filled.
Application Process – All candidates must use the online application process to submit materials at: https://www.princeton.edu/acad-positions/position/26904
Applicants are required to hold a Ph.D. in one of the above-mentioned disciplines or expect to receive a Ph.D. by September 1, 2023. To apply, please provide the following:
Cover letter explaining the candidate's scholarly career, prospective or actual doctoral defense date, and academic interests; Current curriculum vitae, including publications; 2,000-word description of the proposed research project, including its specific objectives, importance, and research design; One writing sample (limit of 100 pages); Contact information for three references, who will be asked to comment specifically on the applicant's qualifications for the proposed research project. Referees will be contacted directly by email with instructions for submitting a confidential recommendation on your behalf. Letters of reference are to be submitted by the end of business day (5 pm EST) on Thursday, December 8, 2022. Complete your application well before the deadline so that references can be submitted on time.
Salary – Rank and salary will be contingent on qualifications. NCGG Fellows will receive applicable Princeton University benefits, a taxable moving allowance, and a $5,000 research fund. This is a one-year appointment.
Successful applicants will be notified of the outcome of their application in February 2023.  
For more information about the Niehaus Center for Globalization and Governance fellowship program, please contact Jennifer Bolton, Assistant Director, at ncgg@princeton.edu. This position is subject to the University's background check policy.
We at the School of Public and International Affairs believe that it is vital to cultivate an environment that embraces and promotes diversity, equity and inclusion — fundamental to the success of our education and research mission.  This commitment to diversity informs our efforts in recruitment and hiring as we actively seek colleagues of exceptional ability who represent a broad range of viewpoints, experiences and value systems, and who share Princeton University's dedication to excellence.
Princeton University is an Equal Opportunity/Affirmative Action Employer and all qualified applicants will receive consideration for employment without regard to age, race, color, religion, sex, sexual orientation, gender identity or expression, national origin, disability status, protected veteran status, or any other characteristic protected by law.
Institution
Discipline
Humanities
:

Anthropology & Ethnology

,

History

,

Philosophy, Theology and religion
Social sciences
:

Demography

,

Law

,

Economy

,

Geography

,

Management and Public administration

,

International Relations

,

Political science

,

Information and Communication Sciences

,

Environmental Sciences

,

Sociology