Institutions
Aga Khan University (AKU)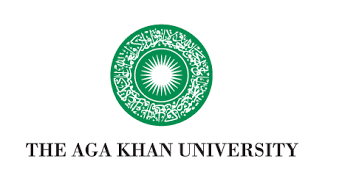 The Aga Khan University (abbreviated AKU) (Urdu: آغا خان یونیورسٹی Sindhi: آغا خان يونيورسٽي) is an independent research university with its primary campus in Karachi, Pakistan, with additional campuses and training programmes in Kenya, Tanzania, Uganda, United Kingdom and Afghanistan.
Founded in 1983 by the Prince Aga Khan IV through the Aga Khan Development Network. The university launched a medical college and a teaching hospital on a 65-acre site in Karachi. The university over the years expanded, in 2004 established a teaching hospital in Nairobi and in 2016 another one in Dar es Salaam. In 2002, the university established a campus in London dedicated to the study of the Near East and in 2003 launched an examination board.
In 2015, the university established the Institute for Human Development funded by the CIDA, and in 2016, the university launched the Graduate School of Media and Communications. In 2016, the university launched the East African Institute. The university's clinical laboratories in Karachi are the only in Pakistan to be accredited by the College of American Pathologists.
The universities campus in Karachi is ranked among the top 185 universities in Asia and among the top 300 in the world for medicine by Quacquarelli Symonds. The Higher Education Commission of Pakistan ranks the university as the top medical school in Pakistan. The university runs one of the world's largest networks of Joint Commission accredited teaching hospitals, with 14 hospitals in Pakistan, East Africa and Afghanistan, in 2016, these hospitals treated 1.75 million patients.
Institution type
Non French Institutions
:

University or university institute