American Historical Association (AHA)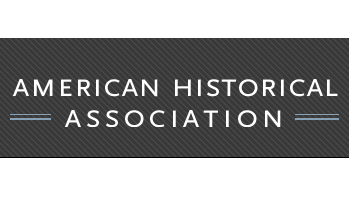 The American Historical Association (AHA) is the largest professional organization in the United States devoted to the study and promotion of history and historical thinking. Only the AHA brings together historians from all specializations and professions, embracing their breadth, variety, and ever-changing activity.
Being a member of the American Historical Association gives you access not only to our expanded menu of individual benefits including invaluable publications, resources, and discounts, but also to a diverse and vibrant network of more than 14,000 historians. Your membership supports the Association's crucial advocacy work on behalf of the discipline and helps us to provide leadership on current issues such as academic freedom, access to archives, and the centrality of history to public culture.
Calls
Country
America
:

United States

(Mid-Atlantic)
Institution type
Non French Institutions
:

Academy or Learned Society