American Museum of Natural History (AMNH)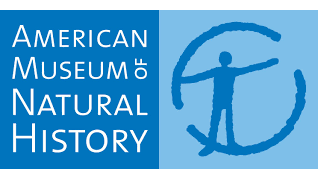 The American Museum of Natural History (abbreviated as AMNH), located on the Upper West Side of Manhattan, New York City, is one of the largest museums in the world. Located in Theodore Roosevelt Park across the street from Central Park, the museum complex comprises 28 interconnected buildings housing 45 permanent exhibition halls, in addition to a planetarium and a library. The museum collections contain over 33 million specimens of plants, animals, fossils, minerals, rocks, meteorites, human remains, and human cultural artifacts, of which only a small fraction can be displayed at any given time, and occupies more than 2,000,000 square feet (190,000 m2). The museum has a full-time scientific staff of 225, sponsors over 120 special field expeditions each year, and averages about five million visits annually.
The one mission statement of the American Museum of Natural History is: "To discover, interpret, and disseminate—through scientific research and education—knowledge about human cultures, the natural world, and the universe."
Calls
Country
America
:

United States

(Mid-Atlantic)
Institution type
Non French Institutions
:

Museum or library