Australian Research Council (ARC)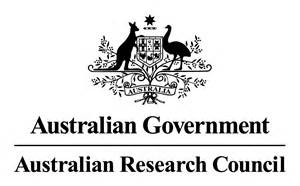 The Australian Research Council (ARC) is one of the Australian government's two main agencies for allocating research funding to academics and researchers at Australian universities. Its mission is to deliver policy and programs that advance Australian research and innovation globally and benefit the community.
The ARC supports fundamental and applied research and research training through national competition across all disciplines except clinical and other medical and dental research, for which the National Health and Medical Research Council (NHMRC) is primarily responsible. Established as an independent body under the Australian Research Council Act 2001 the ARC reports to an Australian government minister, currently the minister for education and training. The ARC is the primary source of advice to the government on investment in the national research effort.
The ARC funds research and researchers under the National Competitive Grants Program (NCGP).
As part of its commitment to nurturing the creative abilities and skills of Australia's most promising researchers, the NCGP provides:
support for the highest-quality research leading to the discovery of new ideas and the advancement of knowledge
financial assistance towards facilities and equipment that researchers need to be internationally competitive
support for the training and skills development of the next generation of researchers
incentives for Australia's most talented researchers to work in partnership with leading researchers throughout the national innovation system and internationally, and to form alliances with Australian industry.
The NCGP comprises two main elements—Discovery and Linkage—under which the ARC funds a range of complementary schemes to support researchers at different stages of their careers, build Australia's research capability, expand and enhance research networks and collaborations, and develop centres of research excellence.
The most recent annual report and corporate plan (formerly strategic plan) are available from the Publications section of the ARC website. ARC Grants Search is designed to make it easier for the public to find details about ARC-funded research projects since 2001, including electronic and paper-based research funding proposals.
Calls
Mobility
Go international
Fund collaborative research
Country
Institution type
Non French Institutions
:

Public research coordinating or funding body