Berlin Center for Cold War Studies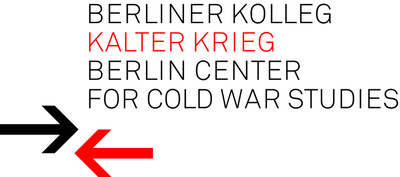 In March 2015 the Berliner Kolleg Kalter Krieg | Berlin Center for Cold War Studies began its work. The Center is a joint project of the Hamburg Institute for Social Research, the Institute of Contemporary History Munich-Berlin, the Foundation for the Reappraisal of the SED-Dictatorship and the Humboldt University Berlin.
The Center is a place of international scholarly exchange and the continuing development of historiographic research devoted to the Cold War. It focuses on international and inter-German relations, the perception and management of conflicts, the history of emotions, the Cold War's impact on societies and sciences in East and West and the culture of remembrance that has emerged since 1990. The Center carries out independent projects, promotes German and international scholars through fellowships and offers public lectures, conferences and exhibitions.
Calls
Country
Institution type
Non French Institutions
:

Other non-university research institute or think tank