Black Mountain Institute (BMI)
University of Nevada, Las Vegas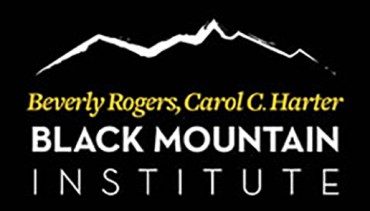 The Beverly Rogers, Carol C. Harter Black Mountain Institute is an international literary center dedicated to promoting discourse on today's most pressing issues. UNLV President Emerita Carol C. Harter leads the institute, which provides an environment where creative writers and scholars can fight against entrenched perspectives, whatever their political or cultural source.
BMI works to exert national, and ultimately global, influence by supporting a host of mutually reinforcing literary endeavors. These activities include readings, lectures, and panel discussions by public intellectuals whose work embodies BMI's mission; nationally ranked graduate programs in creative writing for writers of exceptional promise; a residential fellowship program that supports the creation of internationally focused writing for an educated lay audience; UNLV faculty fellowships for scholars pursuing humanistic research; a residential safe haven for writers of conscience from countries in which such freedoms are curtailed or endangered; the publication of two award-winning literary journals; and the translation into English of major literary works from traditionally under-translated languages.
BMI also actively seeks partnerships and co-sponsorship opportunities with other centers and programs at UNLV and in the community at large, thereby multiplying the number of resources available to and audiences touched by its activities.
Calls
Country
America
:

United States

(Pacific)
Institution type
Non French Institutions
:

University or university institute