Dickey Center for International Understanding
Dartmouth College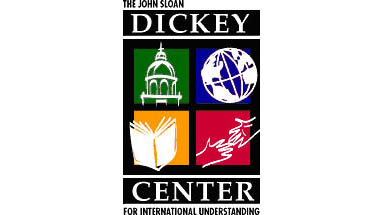 The Dickey Center for International Understanding was established in 1982 and dedicated to the memory and values of Dartmouth College President John Sloan Dickey (1907-1991, College President from 1945-1970).
Research, Internships, Fellowships
The Dickey Center offers a wide range of opportunities for research funding for faculty and students, internship opportunities for undergraduate and graduate students, and fellowships for undergraduates and postdocs. See our funding page for a full list of funding opportunities for research and internships and the various pillar pages (environment, gender, health, human development, security) for focused opportunities.
Lectures, Conferences and Events
The Dickey Center brings many national and international scholars and public figures to campus to address pressing international issues. In the 2014-15 academic year, the Dickey Center hosted 39 public events. These events included: talks by former Deputy Director of the Central Intelligence Agency Michael Morell, former Assistant Secretary of State Kerri-Ann Jones, Senior Advisor to the US Government on the Iranian Nuclear Negotiations Jake Sullivan, former Deputy Secretary of the Treasury Department Neal Wolin, India's Ambassador to the UN Asoke Kumar Mukerji, and the CEO and President of Human Rights First Elisa Massimino; a conference "How to Grow Entrepreneurs: The Case of Israel;" the Straus Symposium which exploring innovative new methods and technologies for generating early warning of mass atrocities; and Global Health Day. All of the lectures can be viewed on the Dickey Center's YouTube Channel.
Calls
Country
America
:

United States

(New England)
Institution type
Non French Institutions
:

University or university institute