Institutions
Le Fresnoy┋Studio national des arts contemporains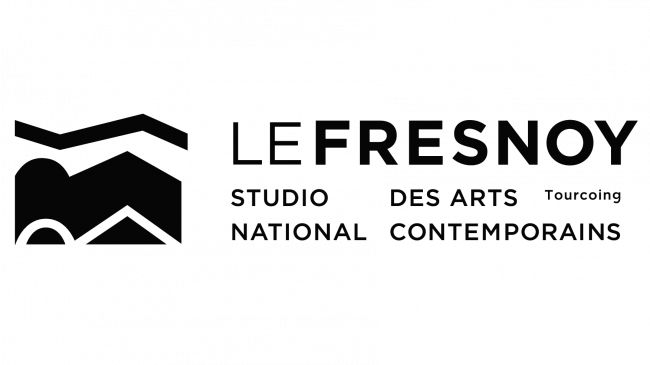 Le Fresnoy - Studio National des Arts Contemporains is the result of the determination of the French Ministry of Culture and Communication to set up new kind of higher artistic teaching establishment in the North of France, an innovative, world-class creative hub that would be like "an IRCAM of the visual arts" or "a hi-tech Villa Medici."
With courses articulated around the production of artworks across a wide range of disciplines and styles, drawing on the availability of audiovisual techniques to professional standards, it is a unique centre for production, experiment and presentation.
Creativity and production
Every year, Le Fresnoy produces over fifty works across the whole spectrum of contemporary arts – cinema, photography, visual arts, performing arts and music – always aspiring to professional quality in terms of both its resources and contributors. To this end, the school has acquired a remarkable production apparatus, embracing audiovisual production and post-production tools of all kinds from traditional media to new technologies, regularly upgrading its equipment in keeping with technical developments.
Experiment and research
The role of Le Fresnoy is to foster innovative work, especially productions involving digital and multimedia creative tools. It is not unusual for artistic projects at the Studio to explore new possibilities in computer applications, pursued in collaboration with research laboratories and companies in the private sector.
At Le Fresnoy, this experimental spirit is also intellectual: symposiums, lectures and workshops explore rich themes germane to contemporary art, extending to broader, scientific and philosophical questions such as plasticity and the relations between art and technologies.
Visiting artists: Eminent practitioners
Every year Le Fresnoy hosts some of the most acclaimed artists in their fields, who come as visiting teachers. To give only a few examples: in cinema, Raùl Ruiz, Robert Kramer and Jean-Luc Godard; in dance, Anne Teresa de Keersmaeker; in the visual arts, Sarkis and Gary Hill.
These artists work with the students at Le Fresnoy while at the same time developing a personal project.
Exhibitions of international quality
In its efforts to embrace every aspect of art-making, Le Fresnoy regularly exhibits works made on-site but also from other sources, presented in ambitious exhibitions.
Their quality has been acclaimed by both critics, fellow professionals and the art-going public, establishing Le Fresnoy as a leading presence in this field.
A world-class centre of excellence
After only a few years of existence, Le Fresnoy was attracting interest and collaborations from leading contemporary art institutions such as the Villa Medici in Rome, the ZKM in Karlsruhe, IRCAM and the Centre Pompidou in Paris, as well as art schools all over the world (Cuba, South Korea, Canada, the USA, etc.).
Young artists, too, come from all over, attracted by the quality of the teaching and the facilities. Each new intake includes students from countries as diverse as Sri Lanka, China, Japan, Canada, Brazil and Moldavia…
An open forum
To make the most of its artistic and technical potential, Le Fresnoy takes a pro-active approach to partnerships and public access :
+ Every year, over 30 projects benefit from the loan of equipment.
+ Le Fresnoy regularly hosts events and exhibitions initiated by partners.
+ Visual culture and technical workshops for school students and teachers are organised all year round.
+ Audiovisual equipment is regularly used for training purposes by art schools, universities and other educational bodies.
Country
Europe
:

France

(North-East)
Institution type
French Institutions
:

Museum or library

,

Other non-university research institute or think tank