Institutions
United Kingdom Research and Innovation (UKRI)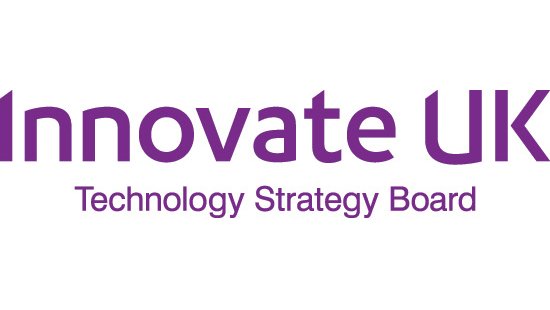 Innovate UK is the operating name of the Technology Strategy Board, the UK's innovation agency. It is a UK non-departmental public body operating at arm's length from the Government reporting to the Department for Business, Innovation and Skills (BIS).
In August 2014 the Technology Strategy Board fully adopted the name Innovate UK, to express better its role and purpose.
History
Innovate UK has its roots as an advisory body - the Technology Strategy Board - established in 2004 within the former UK Department of Trade and Industry (DTI), before becoming an independent body in July 2007 after the reorganisation of the DTI into the Department for Innovation, Universities and Skills (DIUS) and the Department for Business, Enterprise and Regulatory Reform (BERR) under Brown's government.
The original Technology Strategy Board had its roots in the Innovation Review published by the DTI in December 2003 and the Lambert Review. This reconfigured the major funding mechanism as the Collaborative Research and Development Technology Programme, transformed the pre-existing Faraday Partnerships into Knowledge Transfer Networks, renamed the Teaching Company Scheme as Knowledge Transfer Partnerships and set up an Advisory Board made up of 12 people from business, venture capital and regional government. These changes all took place in 2004 - with the Advisory Board being appointed in October of that year.
In the 2006 Budget Gordon Brown announced the intention to set up the Technology Strategy Board as a "non-departmental public body" operating at "arm's length" from the UK Government. It was decided to locate the new organisation in Swindon, and to recruit a team primarily with business experience.
In August 2014 the organisation adopted the name Innovate UK, to better express its role and function, and began a transition to use the new name in all its communications. However the legal name of the organisation currently remains as the Technology Strategy Board.
Role
Innovate UK is the UK's innovation agency. It funds, supports and connects innovative British businesses through a unique mix of people and programmes to accelerate sustainable economic growth
Programmes
The tools and programmes offered by the organisation include Collaborative Research and Development, SBRI (the Small Business Research Initiative), Knowledge Transfer Partnerships, Launchpad competitions and overseas missions.
It has developed the Innovation Platforms - an approach to innovation which harnesses the activities government departments use to address societal challenges to stimulate innovative solutions within UK businesses.
The 2010 coalition budget announced that certain innovation activity would transfer from regional development agencies to the Technology Strategy Board, including the Grant for Research & Development (now branded as Smart) and Innovation Vouchers.
In 2012 the Technology Strategy Board began to establish the network of Catapult centres. This is a long-term investment to create world-leading centres where scientists and businesses will work together to accelerate the pace of innovation in particular sectors and help businesses bring new products and services more quickly to market.
Institution type
Non French Institutions
:

Public research coordinating or funding body