Lemelson Center for the Study of Invention and Innovation
National Museum of American History, Smithsonian Institution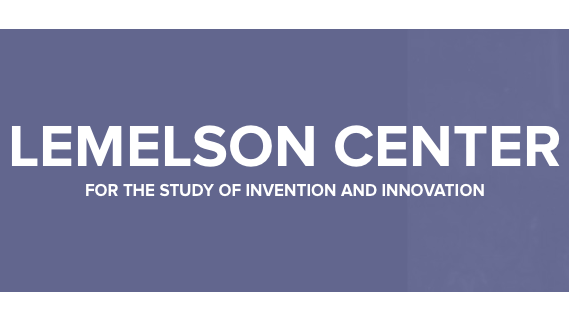 Invention is an innate human activity. It is practiced across cultures, throughout time, and around the world. The Smithsonian's Lemelson Center for the Study of Invention and Innovation, located at the National Museum of American History, explores the role of invention and innovation in the United States, particularly its historical context, and how that history relates to current events.
The Jerome and Dorothy Lemelson Center has led the study of invention and innovation at the Smithsonian since 1995, empowering the public to solve problems, navigate challenges, and effect real change in their lives and communities. Lemelson Center activities draw on the Smithsonian's vast collections of artifacts and archival materials, advance scholarship on the history of invention, share stories about inventors and their work, and nurture creativity in young people. The Center embodies a philosophy akin to that of the inventors we study, of valuing creativity and embracing the potential rewards of intellectual risk-taking.
Through our presence in the Museum and our online and outreach programs, the Center aspires to be the nation's leading resource for the history of invention and innovation. The Center continues to bring together the public, historians, museum professionals, and inventors to foster a better understanding of the role of invention in American history through exhibitions and programs, such as the annual New Perspectives symposium, the Inventive Voices podcast series and the Bright Ideas blog; to advance the field of invention scholarship through internship, fellowship, and documentation programs; and to support a new generation of innovative Americans through invention education activities, both on and off the National Mall.
The Lemelson Center's mission
To document, interpret, and disseminate information about invention and innovation
To encourage inventive creativity in young people
To foster an appreciation for the central role of invention and innovation in the history of the United States
Through public events, programs for students, publications, research opportunities, exhibitions, and this website, the Center:
Records the past, by preserving and increasing access to records and artifacts
Broadens our understanding of history, through research, discussion, and dissemination of ideas
Looks towards the future, by engaging young people in the study and exploration of invention and innovation
Calls
Country
America
:

United States

(Mid-Atlantic)
Institution type
Non French Institutions
:

Museum or library

,

Other non-university research institute or think tank