Institutions
National Technology Innovation Foundation (Vietnam) (NATIF)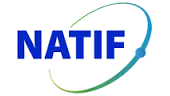 The National Technology Innovation Fund ( NATIF) was founded by the Decision No. 1342/QD-TTg, dated August 5, 2011 of  Prime Minister on establishing National Technology Innovation Fund. 
Affiliated with the Ministry of Science and Technology (MOST), the Fund, is a legal entity, possessing its own seal, and is allowed to open accounts at the State treasury and banks inside and outside the country. The Fund is located in Ha Noi.  NATIF operates for non-profit purposes, functions in granting and lending capital to implement scientific and technological projects proposed by organizations or individuals.
Functions
Providing preferential loans, subsidized loan interests and loan guarantees, and to grant expenses to carry out research, technology transfer and innovation.
NATIF's charter capital is about 50 million USD from state budget for science and technology activities and is annually added for conservation.
Institution type
Non French Institutions
:

Public research coordinating or funding body