Institutions
Natural Sciences and Engineering Research Council of Canada (NSERC)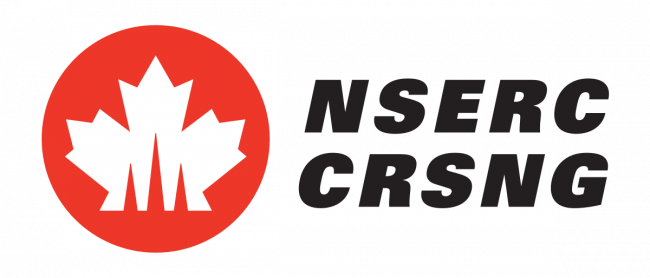 The Natural Sciences and Engineering Research Council of Canada (NSERC) aims to make Canada a country of discoverers and innovators for the benefit of all Canadians. The agency supports university students in their advanced studies, promotes and supports discovery research, and fosters innovation by encouraging Canadian companies to participate and invest in postsecondary research projects. NSERC researchers are on the vanguard of science, building on Canada's long tradition of scientific excellence.
Our role
We are the focal point for discovery and innovation in natural sciences and engineering for Canada.
We back bold, high-impact ideas. Supported by a robust system of quality assurance, we give researchers the freedom to aim high and explore the frontiers of science and engineering to produce world-firsts in knowledge.
We invest in the future. We invest in people. We provide students at all levels the chance to gain valuable hands-on research experience as they build the foundation for science-based careers.
We connect communities. We establish relationships between sectors and across borders, we build consensus, and we deliver informed opinion that responds to economic and societal needs.
Our values
We are committed to global excellence and leadership in discovery and innovation. Canadian researchers and innovators can be the best in the world. In keeping with that potential, we will ensure that our investments are consistent with the highest standards of excellence, based on rigorous, transparent, and competitive merit review.
We are committed to research results for Canadians. We believe in the critically important role that science, technology, and innovation will play in Canada's future prosperity. We invest in researchers and innovators to generate socio-economic results that will be of benefit to Canadians today and in the future.
We are committed to organizational excellence. We strive to be an agile, adaptive, and service-oriented agency. We are committed to streamlined program delivery through open communications and partnerships with researchers, institutions, and industry. We value and respect diversity and the contributions of others. We conduct our work with transparency.
Our goals
Foster a science and engineering culture in Canada
Make science and engineering mainstream. Increase interest, awareness, and appreciation of science as a way of experiencing, understanding, and enriching the world.
Launch the new generation
Mobilize Canada's future brain trust. Enable early-career scientists to launch independent research careers. 
Build a diversified and competitive research base
Stimulate breakthrough research and research excellence. Build, mobilize, and connect expertise across populations, institutions, disciplines, regions, and sectors.
Strengthen the dynamic between discovery and innovation
Transform the dynamic between discovery and innovation. Deepen the interactions between colleges and universities, the private sector, governments, and civil society.
Go global
Secure Canada's access to global scientific and engineering knowledge and expertise and increase participation in international research endeavours.
Institution type
Non French Institutions
:

Public research coordinating or funding body