Institutions
Project Management Jülich (PTJ/FZJ)
Projektträger Jülich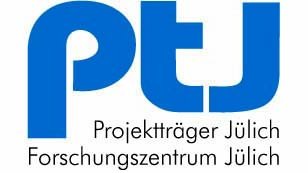 As one of the leading project management agencies in Germany, we work hand in hand with public authorities in science, industry, and policy-making. With our expertise in research and innovation management, we support our clients in the German federal and state governments as well as the European Commission in achieving their funding policy objectives.
On behalf of our clients, we implement research and innovation funding programmes that have been tailored to meet their specific requirements and address socio-political needs. We integrate national and European funding measures with the aim of enhancing Germany's competitiveness as a prime location for research and innovation in a common European Research Area.
Founded as a project management agency in 1974 to implement the German federal government's first energy research programme, today we boast a wide range of topics with some 40 years of experience and 870 employees. With our portfolio, we cover the entire chain of innovation – from basic research right up to market entry. Above and beyond this, we play our part in helping to establish innovations in society. We aim to refine funding instruments in order to accelerate the innovation process. By coupling science with industry at the regional level, we seek to exploit local innovation potential.
As a largely independent organization, we are affiliated with Forschungszentrum Jülich GmbH. In addition to our headquarters in Jülich, we have three more offices in Berlin, Rostock, and Bonn.
Within programmes supporting research and innovation, we allocated some € 1.33 billion of funding during the 2014 financial year on behalf of the Federal Ministry of Education and Research (BMBF), Federal Ministry for Economic Affairs and Energy (BMWi), Federal Ministry for the Environment, Nature Conservation, Building and Nuclear Safety (BMUB), and the Federal Ministry of Transport and Digital Infrastructure (BMVI) as well as on behalf of the states of Bavaria, Baden-Württemberg, North Rhine-Westphalia, and Mecklenburg-Vorpommern.
Institution type
Non French Institutions
:

Public research coordinating or funding body