Institutions
Sexualities project at Northwestern (SPAN)
Northwestern University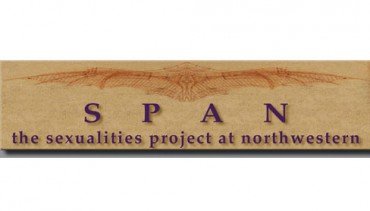 The Sexualities Project at Northwestern (SPAN) was created in 2010 following the establishment of a new endowment at Northwestern intended to support research and education on "life sciences, biomedical sciences and social sciences as those fields relate to the study of human sexual orientation and human sexuality." Working together with a diverse group of Northwestern faculty members, co-directors Héctor Carrillo and Steven Epstein proposed a new initiative, which was funded by the Provost for an initial period of three years (2010-13) and has been renewed for an additional five years (2013-2018).
Issues related to sexuality and sexual identity invites apparently inexhaustible public debate about the political and cultural implications of sexual diversity and its relationship to morality, equality, and social justice. Yet, we lack fundamental knowledge about many central aspects of the social structuring of sexual identity and the social and cultural implications of sexual practice. A pivotal and consequential example of this lack concerns the tightly intertwined social, psychological, biological, and biomedical factors that link sexuality and sexual orientation with health. SPAN is a broad-ranging initiative to promote research and education on sexual orientation and health in social context. While anchored in social scientific frameworks (including scholarship on identity, rights, policy, and immigration), the initiative is intended to be broadly interdisciplinary.
SPAN is located within the Gender & Sexuality Studies Program but operates in conjunction with Cells to Society (C2S): The Center on Social Disparities and Health at the Institute for Policy Research as well as the Science in Human Culture Program (SHC). It therefore marks a unique collaboration among three interdisciplinary campus units.
Country
America
:

United States

(Great Lakes)
Institution type
Non French Institutions
:

University or university institute