Wolfsonian-FIU
Florida International University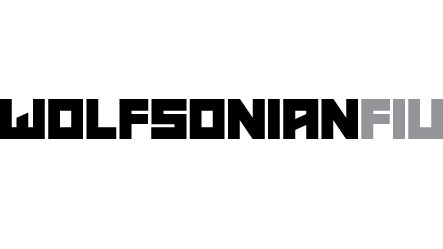 The Wolfsonian–Florida International University or The Wolfsonian-FIU, located in the heart of the Art Deco District of Miami Beach, Florida, is a museum, library and research center that uses its collection to illustrate the persuasive power of art and design. For fifteen years, The Wolfsonian has been a division within Florida International University.
The Wolfsonian's two collections comprise approximately 180,000 pieces from the period 1885 to 1945 — the height of the Industrial Revolution until the end of the Second World War — in a variety of media, including: furniture; industrial-design objects; works in glass; ceramics; metal; rare books; periodicals; ephemera; works on paper; paintings; textiles; and medals. The museum is an affiliate within the Smithsonian Affiliations program, sharing affiliation with the Frost Art Museum.
The countries most strongly represented are Germany, Great Britain, Italy, the Netherlands, and the United States. There are also significant holdings from a number of other countries, including Austria, Czechoslovakia, France, Hungary, Japan, and the former Soviet Union. Among the collection's strengths are: the British Arts & Crafts movement; Dutch and Italian variants of the Art Nouveau style; American industrial design; objects and publications from world's fairs; propaganda from the First and Second World Wars and the Spanish Civil War; New Deal graphic and decorative arts; avant-garde book design; and publications and design drawings relating to architecture.
Calls
Country
America
:

United States

(South East)
Institution type
Non French Institutions
:

Museum or library

,

University or university institute