Institutions
Rothschild Foundation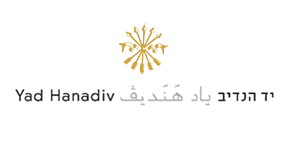 Yad Hanadiv (The Rothschild Foundation) is a Rothschild family philanthropic Foundation in Israel. Currently, Yad Hanadiv operates in five fields: Education, Environment, Academic Excellence, Civil Society and Arab Community.
Yad Hanadiv was established in memory of Baron Edmond James de Rothschild, and continues his spirit and legacy. In its current form, the Foundation was established in 1958.
Yad Hanadiv was instrumental in the construction of the Knesset building and The Supreme Court of Israel, and in the establishment of Educational Television, The Open University, The Centre for Educational Technology, Centre for Science Education (HEMDA), MANOF Youth Village, The Jerusalem Music Centre at Mishkenot Sha'ananim, The Institute for Advanced Studies, The Water Research Institute in the Technion, The Environment and Health Fund, The Israel Institute for School Leadership (Avney Rosha), the GuideStar Israel database of non-profit organizations, and other institutions. Yad Hanadiv funds and operates Ramat Hanadiv Memorial Gardens and Nature Park and has entered into a partnership with the Government and the Library in a project of renewal of the National Library of Israel.
Institution type
Non French Institutions
:

Private foundation, charity or company