Institutions
Zeno Karl Schindler (ZKS) Foundation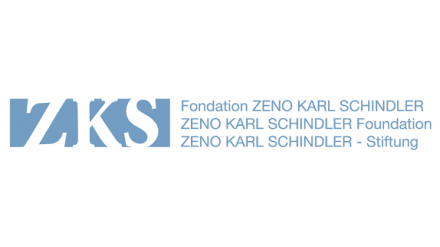 The Zeno Karl Schindler Foundation was created in August 2005 in Geneva by Zeno Karl Schindler's daughter, Jacqueline C. Schindler, in the name and memory of her departed father, an eminent engineer in electronic engineering and former CEO of the Schindler Holding, Hergiswil (NW), Switzerland.
The Zeno Karl Schindler Foundation supports, encourages and develops top research in the fields of engineering and environmental sciences as well as of all medieval disciplines included in medieval studies. Because of projects in both domains, we now also include Digital Humanities.
The ZKS-Foundation realizes its aim principally by subsidizing research projects, by granting subsidies and scholarships to researchers and academics of any nationality that devote themselves to fore-mentioned fields of research. The Foundation also proceeds by granting prizes or other rewards for new and important research work in both domains. The ZKS-Foundation can also donate to universities of all countries for their needs in research equipment as well as support conferences and other scientific meetings.
Institution type
Non French Institutions
:

Private foundation, charity or company