Fellowship in History of Art and Visual Culture at the Metropolitan Museum of Art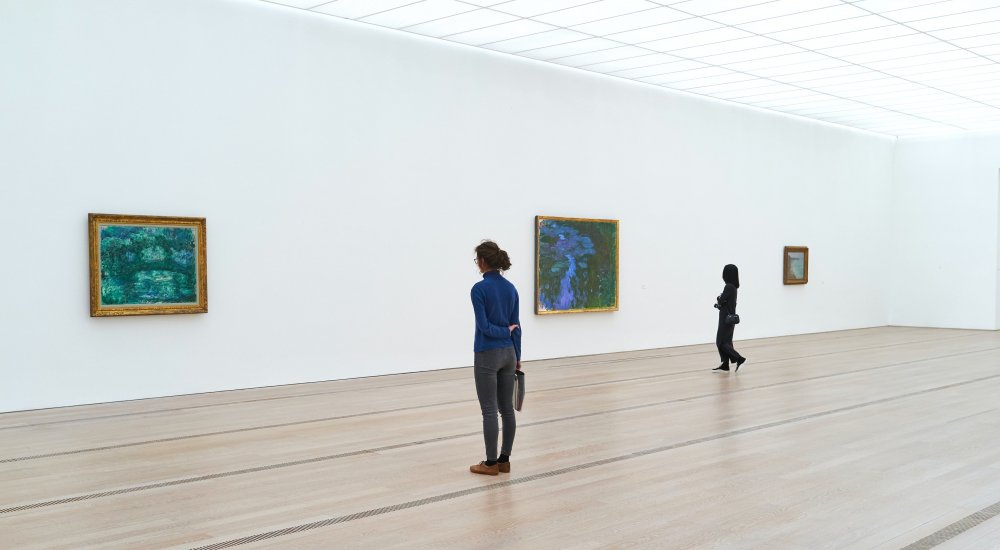 Applicants submit a specific, independent research project that makes use of the Museum's collection and resources. Accepted fellows spend the majority of their time working on their proposed project.
Many fellows will have an opportunity to assist the hosting curatorial departments with projects that complement their approved proposal. Not all departments request this assistance.
Note: There are several subcategories of fellowships included within the Fellowship in History of Art and Visual Culture. However, applicants need not specify the endowed awards for which they would like to be considered, as all determinations are made by the Museum's Grants Committee:
Theodore Rousseau Fellowships support 12 months of travel abroad to conduct research related to paintings collections in Europe.
Slifka Foundation Interdisciplinary Fellowships combine art historical research with training in the technical investigation of The Met collection. Applicants must apply to work on a specific project sponsored by the Museum.
The following projects are available for the 2023–2024 Slifka Foundation Interdisciplinary Fellowship:
Robert Lehman Collection
The Slifka Foundation Interdisciplinary Fellowship will provide significant training in both the curatorial and conservation fields for a scholar of early Italian art. Working with several members of the Department of Paintings Conservation and the Robert Lehman Collection's curator of Italian art, the fellow will have the opportunity to conduct in-depth scholarly research and technical examination of the Robert Lehman Collection's fourteenth- and fifteenth-century Italian paintings.
In consultation with both the curatorial and conservation departments, and based upon individual research interests, the fellow will focus their study on a select number of Florentine and Sienese paintings on view in the galleries. Through close study and examination of individual panels, the fellow will play an essential role in updating scholarship in this area of the collection. More specifically, fellows will produce catalogue entries for The Met's website that will incorporate a range of perspectives and make cross-references to related works (i.e., panels originally belonging to the same altarpieces in other museums and in other departments of The Met). Entries will also include images of altarpiece reconstructions. By publishing these entries online, fellows will contribute to concerted efforts to make this information accessible to a broad public.
Barye Bronzes at The Met
The Department of European Sculpture and Decorative Arts (ESDA), working in collaboration with colleagues in the Departments of Objects Conservation and Scientific Research, seeks a specialist in nineteenth-century French sculpture to participate in a study of bronze sculptures by Antoine-Louis Barye (1795–1875) in The Met collection.
The Met holds a significant group of Barye bronzes, with nearly 60 sculptures—most of them gifts—in its nineteenth-century art collection. A master of anatomical form, Barye elevated animal subjects to the rank of fine art, even while working to make his sculptures accessible to the middle class through serial editions. One of the best represented sculptors in the Museum, his animaliers are foundational to the development of French naturalism. Yet much of The Met's Barye collection remains off view today, and never has it been the subject of study. Bringing our understanding of The Met's Barye sculptures into the 21st century requires systematic, collaborative study of the collection.
Significant aspects of the project for which the Slifka Fellow would be responsible include: organizing and participating in a survey of the collection conducted by curators and conservators; updating curatorial object files and entering this information into the Museum's collection database (TMS); conducting primary research in The Met archives; conducting research on Barye's bronze editions and foundry practices; and drafting texts for the object pages published on the Museum's website.
As a member of the curatorial department engaged in a collaborative project, the selected fellow would gain invaluable experience in interdisciplinary museum practice. The fellow would benefit from the specialized expertise of Met conservators. Ideal candidates include those with a PhD in art history as well as advanced graduate students. All applicants must have excellent French language skills.
More information regarding both the Theodore Rousseau Fellowship and Slifka Foundation Interdisciplinary Fellowship is provided in our Frequently Asked Questions.
Fellowship Period
The fellowship period is September 1 through August 31. All fellowships must take place within this period. All fellows, with the one exception of Theodore Rousseau Fellows, must be in residence at The Met for the entirety of their 12-month fellowship period.
Eligibility
Predoctoral fellowships are available to those applicants who are working on their PhD at the time that they submit their application. Senior fellowships are available to those who hold a PhD on the date of application and/or are well-established scholars.
We encourage applications from those with backgrounds in fields including, but not limited to, the history of art and architecture, critical theory, media studies, anthropology and archaeology, linguistics and philology, literature, linguistics, theology and religious studies, and musicology.
Requirements vary depending on the fellowship.
Funding
The number of fellowships awarded depends on funds and resources available. Junior fellows receive a stipend of $47,000. Senior fellows receive a stipend of $57,000. Both junior and senior fellows also receive up to an additional $6,000 for travel (maximum of six weeks).
Institution
Discipline
Humanities
Social sciences
:

Information and Communication Sciences