Jacyk Distinguished Fellowship in Ukrainian Studies at Harvard University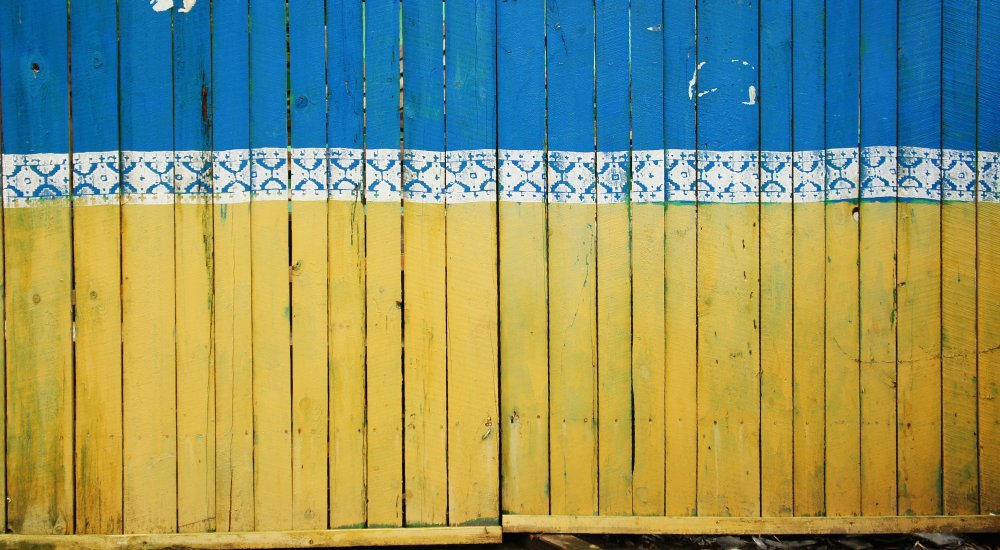 The Jacyk Distinguished Fellowship is designed to bring senior scholars to Harvard University for one academic term of focused research in Ukrainian history, literature, philology, culture, and other related areas of study in the humanities and social sciences fields. While in residence, the Jacyk Distinguished Fellow will use the University's unique resources to work on significant and innovative projects in Ukrainian studies, and in general to further his or her professional development. In addition, the Jacyk Distinguished Fellow will preside over the Petro Jacyk Seminar in Ukrainian Studies, a forum presented as part of the HURI Seminar Series in Ukrainian Studies. The forum shall consist of a formal presentation followed by a round-table discussion on a Ukrainian theme of the fellow's choosing.
Questions may be addressed to Megan K. Duncan Smith, HURI Programs Coordinator, at  duncansmith@fas.harvard.edu.
Stipend
To support the scholar's stay at Harvard, the Petro Jacyk Distinguished Research Fellow is provided with a stipend of $5,500 per month to cover the cost of housing, health insurance, and other living expenses for a total of five months. In addition to the stipend, the award provides for the cost of direct roundtrip travel to Harvard University.
Duration
Jacyk fellowships support visiting scholars for one academic term: 4 or 5 months, during the period of Harvard's Fall semester or Spring semester.
Eligibility
All senior scholars in the field of Ukrainian studies are eligible to apply. Nominations may also be submitted. Individuals submitting nominations should submit a letter stating the nominees name, current position, field of study, and basis for nomination to the Institute's Programs Coordinator, Megan K. Duncan Smith, at duncansmith@fas.harvard.edu.
HURI's Research Fellowships support independent research on topics pertaining to Ukraine while in residence at Harvard. Individuals who hold a doctorate, or its academic equivalent (eg. kandydat nauk), in a field in the humanities or social sciences and who have demonstrated a commitment to Ukrainian studies are eligible to apply. 
Mihaychuk Fellowships are for early career scholars who recently received their doctoral degree or current PhD students who will have successfully defended their dissertation prior to the application deadline. Mid-career scholars who received their PhD more than eight years ago should apply for the HURI Research Fellowship. The biennial Jacyk Distinguished Fellowship is designed for senior scholars in the field of Ukrainian studies.
Important: You must be eligible to receive and maintain a short-term J-1 visa to carry out research on an Institute fellowship. More information can be found at http://www.hio.harvard.edu/j-scholar-visa. Please also note the two-year national residency requirements, which may apply to you if you recently held a long-term J-1 visa.
Fellowship Online Application
Applications for 2023-2024 are due on JANUARY 20, 2023
Fellowship applications consist of the following parts, all of which must be submitted by the deadline:
Online Application Form, including two references*
CARAT Application,** including the following uploaded documents:
Cover Letter: 1 page
Research Proposal: Detailed description of your proposed fellowship project, including its significance to Ukrainian studies, the expected date of completion, and the reasons why it requires residency at Harvard University to complete. 6-8 double spaced pages, Times New Roman 12 point font or equivalent.
Curriculum Vitae: 5 pages max
Bio Photo: around 250x250 pixels, square, color, 2 MB max
*The Jacyk Distinguished Fellowship application does not require letters of recommendation. Instead, applicants should include the name, title, affiliation, and contact information for two scholars who may be contacted by the fellowship committee. These names should be included on the Online Application Form. In CARAT, please simply enter "Megan Duncan Smith, HURI Programs Coordinator, duncansmith@fas.harvard.edu" into the required recommendation fields, NOT the names of your references. Please note that if you also wish to be considered for a HURI Research Fellowship, your application must include 2 letters of recommendation. Please see that fellowship page for more information. 
**Applicants will first need to create "HarvardKey" credentials, which will allow secure access to Harvard's CARAT application system: https://key2.harvard.edu/register?appid=carat
Applications for 2023-2024 are due on JANUARY 20, 2023.
The Jacyk fellowship is funded through a gift to the Institute by the Petro Jacyk Educational Foundation in Ontario, Canada. Mr. Petro Jacyk, a prominent Canadian businessman who passed away in November 2001, was one of the Institute's most generous benefactors. In addition to his gift to establish the fellowship program, he endowed the position of the Petro Jacyk Bibliographer in Ukrainian Studies at the library of the Ukrainian Research Institute.
Institution
Discipline
Humanities
:

Anthropology & Ethnology

,

Architecture and urbanism

,

Arts and Art history

,

History

,

Linguistics

,

Literature

,

Digital humanities and big data

,

Philosophy, Theology and religion
Social sciences