University of Pennsylvania Global Lightning Scholars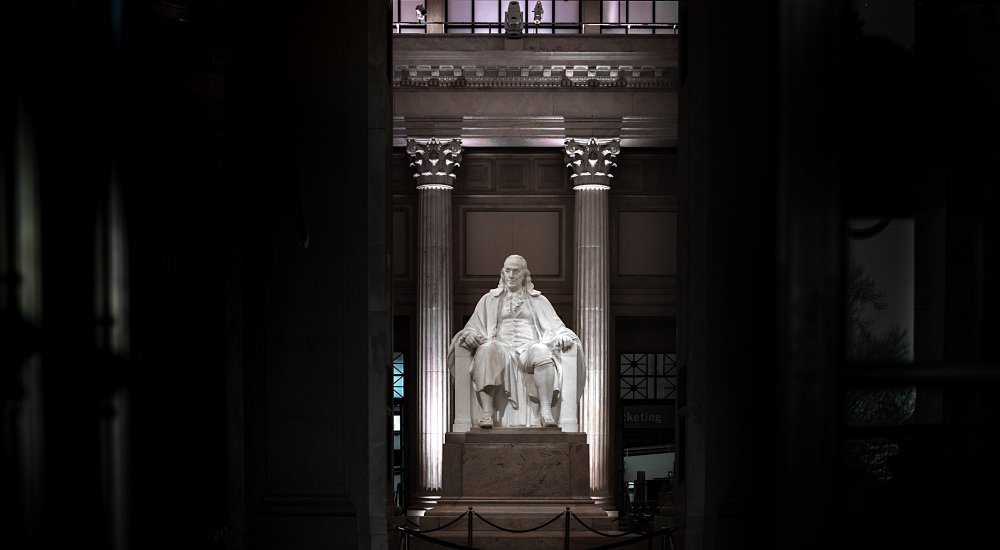 Inspired by Penn founder Benjamin Franklin's groundbreaking research in electricity, this program brings untenured, but tenure-track, faculty at either the assistant or associate level from around the world to Philadelphia for a semester or year of writing, fellowship, and bridging the gap between academia and the policy world.
The Global Innovation Program is the research arm of Perry World House, the University of Pennsylvania's hub for global engagement and interdisciplinary international policy research. Perry World House connects Penn to the international policy world through research, student engagement, and public programming, bringing the university's intellectual resources to bear on the urgent global challenges of the 21st century.
This fellowship program allows untenured faculty members at leading research universities around the world to join Perry World House and the Penn community for a semester or full academic year in residence in Philadelphia to produce a major research project or book. While the fellowship program is for faculty working on global affairs topics, preference will be given to faculty working on subjects broadly related to our two research themes, The Future of the Global Order: Technology, Power and Governance and Global Shifts: Urbanization, Migration, and Climate Change. More information on our research themes can be found here: https://global.upenn.edu/perryworldhouse/research.
The ideal candidates for this program will be looking for an in-residence fellowship away from their home institution that will provide the space and support to write, but also the opportunity to collaborate with an interdisciplinary and vibrant community of global affairs scholars and practitioners. Perry World House is especially interested in faculty whose work connects to important global policy conversations and who will want to engage in dialogue with some of the many policymakers from around the world who visit Perry World House.
The program's compensation is significant and negotiated on a case-by-case basis. The program is intended to allow the selected Lightning Scholar to take a comfortable leave from their home institution often by supporting the difference between a one semester sabbatical provided by the home institution and a full year leave.
Applications for the 2022-23 Lightning Scholars Program are now open, and close on January 23, 2023 at 11:59 PM ET
Institution
Duration
1 term or 1 academic year
Discipline
Humanities
:

Anthropology & Ethnology
Social sciences
:

Demography

,

Law

,

Economy

,

Geography

,

Management and Public administration

,

Gender studies, Identities, gender and sexuality

,

International Relations

,

Political science

,

Environmental Sciences

,

Sociology