Institutions
Academy of Korean Studies (AKS)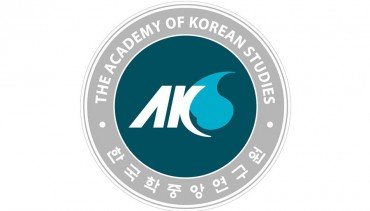 The Academy of Korean Studies, founded by the government on June 30, 1978, is at the forefront of research into the social sciences in Korea and as its primary aim has taken on the task of overcoming the ethical confusion that has emerged alongside rapid industrialization. Accordingly, many prominent scholars from various fields of Korean Studies are working together on several projects to achieve these aims. To date they have produced over 1,000 publications and other assorted data for the benefit of scholars.
The Graduate School of Korean Studies was established in March 1980 as an additional facility to further promote the growth of human resources in Korean Studies. To date, the School has produced about 400 MA and 110 PhD graduates, which includes people from various countries. Many of these graduates are now active both at home and overseas in promoting Korean Studies in various capacities in universities, research institutes, museums, and other social organizations. Presently studying at AKS we have a total of 180 graduate students, including thirty or more foreigners representing some ten countries.
The most representative publication to date has been the well received 28-volume Encyclopedia of Korean Culture (1991) which covers some 5,000 years of Korean popular culture. Since 2001 this series has been available in CD-ROM format, opening yet another horizon for Korean Studies specialists. In collaboration with the Korean Studies Information Center established in 1996, AKS has been involved with digitalizing data on Korean Studies, developing the means to make our library resources available via electronic media, and developing information-rich internet sites.
Since its inception, AKS has put continued effort into promoting various scholarly forums, seminars, colloquia, and international conferences. Indeed, the First World Congress on Korean Studies held in July 2002 was yet another event that showed its commitment to continuing dialogue into the future. On February 1, 2005, its name was changed to its current name, "Academy of Korean Studies."
Institution type
Non French Institutions
:

Academy or Learned Society