Agency for Management of University and Research Grants (Catalonia) (AGAUR)
Generalitat de Catalunya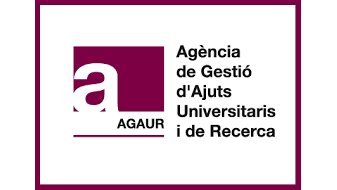 We are a public funding body within the Secretariat of Universities and Research, Ministry of Enterprise and Knowledge of the Government of Catalonia. We support the Catalan university and scientific policy, which is based on competitiveness in R&D with excellence at the core, by giving financial support to students and researchers.
With over 15 years of experience, our aim is to improve the quality and competitiveness of the Catalan system by providing grants and scholarships, loans, subsidies and other  activities  for  the  promotion  of  university  education,  scientific  and  technical  research and technological innovation in Catalonia. We provide funding for early stages of the research career path and support research groups and reference networks and knowledge transfer.
We develop tools & instruments for policy & governance, talent attraction, professional development, mobility & exchanges, encouraging occupation, transferring RTD results to market, transferable skills trainings & professional development support.
AGAUR obtained the quality certification ISO 9001:2008 for its grant management performance in 2012 and the European 'HR excellence seal' in 2014.
Calls
Country
Institution type
Non French Institutions
:

Public research coordinating or funding body