Institutions
Agency for Renewable Resources (FNR)
Fachagentur Nachwachsende Rohstoffe e.V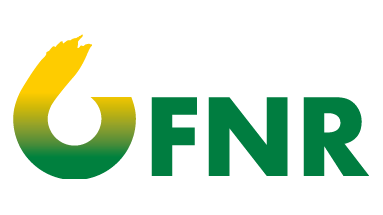 In Germany, FNR (Fachagentur Nachwachsende Rohstoffe e.V.) is the central coordinating institution for research, development and demonstration projects in the field of renewable resources. It coordinates activities on renewable resources throughout Germany according to the guidelines of the R&D Funding programme for Renewable Resources.
FNR funds and supervises more than 400 projects per year  that focus on the energetic or material use of renewable resources. Additionally, FNR funds bioenergy projects in the framework of the Energy and Climate Fund.
FNR is also involved in respective activities on European and international level. The use of renewable resources is not only a big topic in Germany, but more or less worldwide. Many other countries are quite active in this area, since there is a global need to use resources in a more sustainable way. In order to accelerate this development, coordination of respective efforts play an important role for using synergies and avoiding overlaps across national boundaries. FNR aims to contribute to the needed coordination and knowledge transfer and has actively been participating in various trans-national projects and international cooperations for several years. The emphasis of this involvement lies on industrial biotechnology and bioenergy – in particular biofuels- and will more and more include R&D work on material use of renewable resources. FNR has been intensifying its international commitment over the years and has developed into an internationally recognised and renowned institution in the field of renewable resources.
Besides, FNR provides information and advice to a wide range of different target groups as well as supporting the market introduction of products made from renewable resources. By means of various publications and events, FNR not only ensures that specialists stay informed about the latest scientific developments, but also increases public awareness of renewable resources.
Hence, FNR additionally acts as advisor to the Federal Government, the Federal States, industry, the agricultural and forestry sectors and other interested parties. Consumer information is also of vital importance. For this purpose, FNR offers an expert advisory service on raw materials and products, on their usage, their convenience and their positive effects on the environment and on human health. Since 2003, bioenergy has been one of the major focuses of FNR's advisory services. However, increasing interest in the various uses of renewable resources, led to the additional offer of an advisory service on "Building & Living", which started in 2008.
Institution type
Non French Institutions
:

Public research coordinating or funding body