AKU Institute for the Study of Muslim Civilisations (ISMC)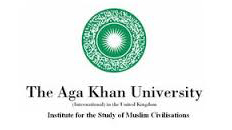 Based in London, the Aga Khan University's Institute for the Study of Muslim Civilisations aims to strengthen research and teaching about the heritage of Muslim societies, with specific attention to the challenges these societies face in contemporary settings.
The Institute seeks to provide a multifaceted approach to the study of Muslim peoples through a framework of world cultures, the humanities and social sciences. This approach is reflected in a master's programme and short courses and through research and publications.
ISMC's mandate emerged from the Chancellor's Commission, a distinguished group of international academics, who reviewed several major higher education studies focused on countries with Muslim populations in 1994. 
The studies included those undertaken during the preceding decade by the Harvard Committee, the Institute for International Education and UNESCO (the United Nations Educational, Scientific and Cultural Organisation).  
The Commission concluded that the Aga Khan University, an institution of higher learning with its main campus in a region with a majority Muslim population, was uniquely placed to address the challenges faced by Muslims today. 
It felt that AKU could achieve this objective through the establishment of an institute devoted to the study of Muslim civilisations, aiming to produce research and writings that would serve to bring an enlightened understanding of the heritage of Muslim cultures.
Calls
Country
Institution type
Non French Institutions
:

University or university institute