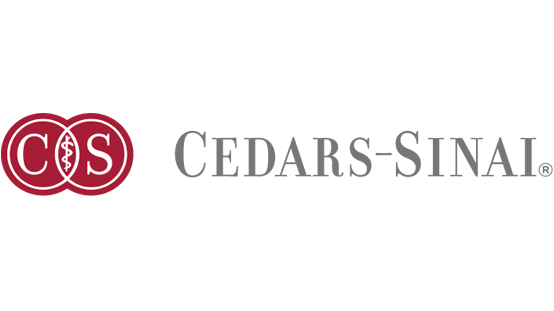 Cedars-Sinai Medical Center is a non-profit, tertiary 958-bed hospital and multi-specialty academic health science center located in the Beverly Grove neighborhood of Los Angeles, California. Part of the Cedars-Sinai Health System, the hospital employs a staff of over 2,000 physicians and 10,000 employees. A team of 2,000 volunteers and more than 40 community groups support.
Cedars-Sinai focuses on biomedical research and technologically advanced medical education—based on an interdisciplinary collaboration between physicians and clinical researchers. The facility has research centers covering cardiovascular, genetics, gene therapy, gastroenterology, neuroscience, immunology, surgery, organ transplantation, stem cells, biomedical imaging and cancer—with more than 800 research projects underway (led by 230 principal investigators).
Certified as a level I trauma center for adults and pediatrics, Cedars-Sinai trauma-related services range from prevention to rehabilitation and are provided in concert with the hospital's Department of Surgery. Cedars-Sinai is affiliated with the California Heart Center, University of Southern California and David Geffen School of Medicine at the University of California, Los Angeles (UCLA).
As of 2017, U.S. News & World Report ranked Cedars-Sinai #4 in the western United States, with number one being the UCSF Medical Center. Cedars-Sinai also earned national rankings in 12 adult specialties including #5 for gastroenterology, #9 in cardiology and heart surgery, #9 in orthopedics, #10 in urology, #12 in gynecology, #14 in diabetes and endocrinology, and #14 in neurology and neurosurgery. Located in the Harvey Morse Auditorium, Cedars-Sinai's patient care is depicted in the Jewish Contributions to Medicine mural. The heart transplantation program at Cedars-Sinai Medical Center has experienced unprecedented growth since 2010. Statistically, Cedars-Sinai currently performs more annual heart transplants than any other medical center in the world, having performed 95 heart transplants in 2012 and 87 in 2011.
Calls
Country
America
:

United States

(Pacific)
Institution type
Non French Institutions
:

Other