Institutions
Durham Institute of Advanced Study
Durham University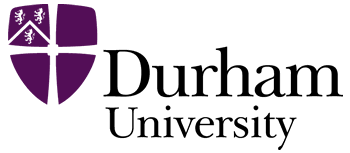 The Institute of Advanced Study was formally inaugurated into Durham University on 11th October 2006 to fulfill its ambition to join the cohort of world Universities renowned for their agenda-setting research.
The central aim of the IAS is to work across these strengths in order to catalyse a different kind of 'frontier knowledge', one generated through the engagement of specialists brought together to work on research topics that reach across the disciplines. A key feature of the Institute is that it embodies and connects every subject area at Durham University, whether in the Arts and Humanities, the Sciences, or the Social Sciences. Through its annual thematic programme, the Institute gathers together scholars, intellectuals and public figures of world standing or world promise from a varied range of backgrounds to address topics of major academic or public interest.
The IAS will achieve its aims through a programme of inter-disciplinary work associated with, but not exclusive to, an annual research theme. At the core of this work lies a prestigious Fellowship programme. Each year, two cohorts of world-class individuals are invited to spend three months at the IAS. The Fellows are normally are also provided with an honorarium, and teaching buy-out costs if required. During their stay they advance their own research, engage with departments, deliver public lectures and seminars, and, above all, join an international community of researchers to address the theme selected for that year.
Institution type
Non French Institutions
:

Institute for advanced study

,

University or university institute