Fondation pour la Recherche Médicale (FRM)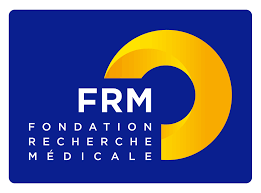 In the service of health and research for more than 70 years, the Fondation pour la Recherche Médicale (FRM) is one of the largest nonprofit sources of funding for French medical research on all diseases: cancer, Alzheimer's disease, cardiovascular diseases, infectious diseases, diabetes, multiple sclerosis, Parkinson's disease, rare diseases and others.
Every year, it supports more than 400 new research projects, carried out by public research organizations and higher educational institutions (INSERM, CNRS, INRA, CEA, universities, grandes écoles, health institutions, etc.).
Maintaining its independence, the FRM is able to act thanks to the generosity of its donors, bequests and partners.
The Fondation pour la Recherche Médicale is recognized as a charitable organization and certified by the group Don en Confiance.
Calls
Mobility
Fund collaborative research
Country
Europe
:

France

(North-East)

(North-West)

(Paris Île-de-France)

(South-East)

(South-West)
Institution type
French Institutions
:

Private foundation, charity or company