Institutions
French Development Agency (AFD)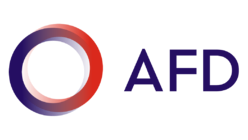 The French Development Agency (Agence française de développement, AFD) is a public financial institution that implements the policy defined by the French Government. It works to fight poverty and promote sustainable development. This public institution is active in Africa, Asia, the Middle East, Latin America, the Caribbean and the French overseas territories where it finances and supports projects that improve living conditions for populations, promote economic growth and protect the planet.
In 2014, AFD earmarked EUR 8.1bn to finance projects in developing countries and for the French overseas territories, a commitment up by 4% compared to 2013.
Its headquarters is located in Paris. Its teams are based in Paris, Marseille and in a network of 72 agencies and representations abroad and in the French overseas territories.
Country
Europe
:

France

(Paris Île-de-France)

(South-East)
Institution type
Non French Institutions
:

Public research coordinating or funding body