Institutions
German Historical Institute in Rome
Max Weber Foundation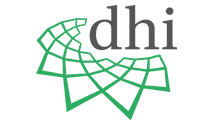 The German Historical Institute in Rome, short DHI Rome, is the oldest of the German historical institutes abroad. Its purpose is to conduct research in the history of both Italy and Germany, and investigate particularly the German-Italian relations in a wider international context from medieval times to the present day.
History
The "Deutsche Historische Institut in Rom", short DHI Rome, was founded as "Prussian Historical Station" in 1888 after the opening of the Vatican Secret Archives. It conducts historical basic research, promotes young academics and is a services facility. As such, the DHI Rome supports German scientists and institutions in their relevant research and promotes the cooperation of German, Italian and international historians.
In 1960 a Department of Music History was created at the institute, working on the musical cultures of Germany and Italy as well as their relationships in the music history of Europe.
Traditionally, guests, scholarship recipients and research fellows of the German Historical Institute in Rome work in the Vatican Secret Archives and the Vatican Library. Since the 1960s, they focus increasingly on further church and state archives and libraries situated in Rome. The director sides with an Academic Advisory Board.
The DHI Rome was included in the Max Weber Stiftung – Deutsche Geisteswissenschaftliche Institute im Ausland (Max Weber Foundation – German Humanities Institutes Abroad) (founded in 2002 in Bonn), together with further humanities institutes of the Federal Republic of Germany.
The Institute frequently organizes scientific conferences, colloquials and presentations on topics of Italian history and music history as well as the German-Italian relations. It issues several scholarships annually for young Ph.D. and post-doc scholars in the fields of history and music history. German scientists may apply for a one-year guest professorship granted once annually. Several internships of six weeks each are directed at students of history or music history, who focus on German-Italian relations or Italian (music) history. A course of Roman studies in autumn and a course of music history in the spring grants students insights in local history and monuments.
Institution type
Non French Institutions
:

Other non-university research institute or think tank