Global Challenges Foundation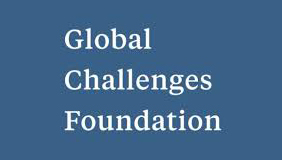 The Global Challenges Foundation aims to incite deeper understanding of the most pressing global risks to humanity - and to catalyse new ways of tackling them. Founded in 2012 by the Swedish financial analyst and author Laszlo Szombatfalvy, the Foundation is based on the belief that global challenges require global solutions and new forms of international cooperation are urgently needed in order to secure acceptable living conditions for future generations.
The Foundation's approach is rooted in the risk analysis employed by Mr Szombatfalvy during his five-decade career as an exceptionally successful investor. This objective, scientific approach led him to conclude that the impacts of the great challenges of today – especially climate change, large-scale environmental degradation, violent conflict, extreme poverty and continued rapid population growth – are being gravely underestimated by political and business leaders, who are too often influenced by short term interests. These ideas are expounded in his book, The Greatest Challenges of Our Time (Ekerlids, 2010) which has been translated into English, Mandarin, Spanish, German and French.
The Foundation believes twenty first century risks – termed 'global catastrophic risks' when they threaten the survival of at least 10 per cent of the world's population – is an important source of ever-increasing interconnectedness between the nations of the world. Because these risks transcend national borders, we need new global solutions that our current systems of global governance struggle to deliver.
Many of the risks now threatening humanity have originated from a rapid pace of industrial development coupled with the population explosion. However, it is the Foundation's belief that human ingenuity, which after all has brought us this far, can, if it is properly channeled, manage and minimize the risks and thereby secure a better future for all.
The Foundation wants to create a convening platform to draw together the brightest minds from academia, politics, business and civil society to discuss how the world can better manage these risks in the interests of all citizens.
 The Foundation's various projects in recent years include:
Producing an annual report assessing Global Catastrophic Risks, in partnership with the Future of Humanity Institute and the Global Priorities Project at Oxford Martin School at Oxford University. This is complemented by Quarterly Risk Reports, bringing together diverse global perspectives on how to manage global risk.
Financing "The Earth Statement" in anticipation of the COP21 climate change talks – a petition distilling the work of 17 of the world's leading climate scientists signed by Al Gore, Mary Robinson, Desmond Tutu and 100 other leading individuals.
Helping to prepare tomorrow's leaders to deal with global risks, the Foundation sponsors the Global Challenges track at the Stockholm School of Economics.
Calls
Country
Institution type
Non French Institutions
:

Private foundation, charity or company