International Center of Art and Landscape at Vassivière Island (CIAP)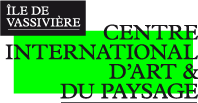 The International Center of Art and Landscape at Vassivière Island, designed by Aldo Rossi and Xavier Fabre, is notable for its emblematic architecture and exceptionally striking and beautiful landscape.
Often presented as one of the most unique institutions in the French and international art circuit, the Art Center of Vassivière Island is a place dedicated to contemporary creation, experimentation, production, research, exchange, training and reception. A habitable and convivial place for art on a human scale, with a succession of temporary exhibits. Over months and years, great names have exhibited their works in this space devoted to contemporary art artists such as Pierre Bismuth, Hubert Duprat, Yona Friedman, Cyprien Gaillard, Thomas Hirschhorn, Fabrice Hyber, Huang Yong Ping, Koo Jeong-A, Joseph Kosuth, Bertrand Lavier, Claude Lévêque, Michelangelo Pistoletto, Gregor Schneider, Tino Sehgal...
Also on the Island, the sculpture's wood is splendid at all seasons of the year, free of charge all year round and a welcome place for international artists such as Adel Abdessemed, Marco Boggio Sella, Ilya et Emilia Kabakov, Olivier Mosset, Michelangelo Pistoletto, Michael Sailstorfer to project their permanent or temporary, monumental or discreet works.
The art center stands on Vassivi ère Island in the middle of a lake measuring 1,000 hectares at 700 meters high. It is reached by a footbridge that lets the visitor discover the lighthouse and aqueduct-shaped building.
Calls
Country
Europe
:

France

(South-West)
Institution type
French Institutions
:

Museum or library

,

Other non-university research institute or think tank