Institutions
International Social Science Council (ISSC)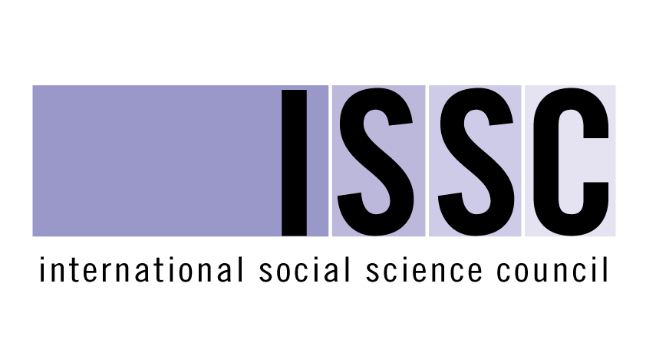 The International Social Science Council (ISSC) is an international organisation that aims to promote the social sciences, including the economic and behavioural sciences. It was founded in 1952, under the auspices of UNESCO. 6-9 Oct 1952, Paris (France), following a Resolution at the 6th UNESCO General Conference in 1951. Statutes: adopted 19 Sep 1972; completed and revised 14 Nov 1979; revised: 17 Dec 1985; 3 Dec 1992; 27 Nov 1998; 8 Nov 2006; 10 Dec 2010. Registered in accordance with French Law.
Mission
Advance the social sciences - their quality, novelty and utility - in all parts of the world; advance social science research across national and regional boundaries; support social science capacity building, particularly in countries and regions where it is currently not well developed; provide a central clearinghouse for the collection, interpretation, analysis and dissemination of data on social science resources, their availability for research and their impact on society; broaden interdisciplinary collaboration among the social sciences; expand exchange and joint work between the social sciences, the humanities and other sciences; link social science knowledge effectively to public policies and local needs in order to improve the quality of people's lives; promote the social science literacy of citizens.
Domain ranges across the study of individual cognitive processes to global complexities such as human impacts on climate change. The Council encompasses the diversity of paradigms and tools used in the social sciences as well as the broad scope of critical reflections on science and society. Monitors and evaluates the status and contributions of the social sciences as a basis for evidence-informed policymaking. In pursuit of goals to transmit learning and advancing knowledge through education, research and discovery, the Council works with leading scientific organizations, databases, funders, researchers and policy makers from all over the world. Organizes: international social science research projects; periodical meetings; seminars; symposia; conferences; round tables; joint interdisciplinary sessions at congresses of member associations. Interdisciplinary committees/programmes.
Country
Europe
:

France

(Paris Île-de-France)
Institution type
European and international organizations
:

International organizations and programs