Institutions
Ministry of Education, Culture and Science (Netherlands)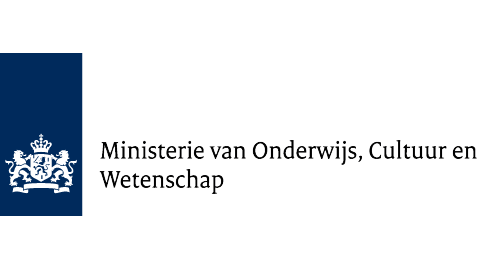 The Ministry of Education, Culture and Science (Ministerie van Onderwijs, Cultuur en Wetenschappen; OCW) is the Dutch Ministry responsible for Education, Culture, Science, Research, Gender equality and Communications. The Ministry was created in 1918 as the Ministry of Education, Arts and Sciences and had several name changes before it became the Education, Culture and Science in 1994.
Responsibilities
The mission of the ministry is to "work for a smart, able and creative Netherlands". The ministry is responsible for three fields of policy:
The whole of education, from kindergarten, via primary education and secondary education to vocational training and higher education;
Culture, arts and the public broadcasting;
Science and innovation.
Institution type
Non French Institutions
:

Public research coordinating or funding body