Institutions
National University of Singapore (NUS)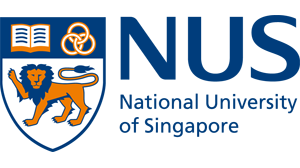 The National University of Singapore (NUS) is a public and autonomous university in Singapore. Founded in 1905, it is the oldest institute of higher learning (IHL) in Singapore, as well as the largest university in the country in terms of student enrolment and curriculum offered. NUS is a research-intensive, comprehensive university with an entrepreneurial dimension.
NUS is consistently ranked as one of Asia's top universities by both UK ranking systems, the QS World University Rankings and the Times Higher Education World University Rankings. According to the latest 2015 QS World University Rankings, NUS is ranked 12th in the world and retained its position as 1st in Asia. NUS also fared well in the 2015-16 Times Higher Education World University Rankings, coming in 26th in the world and 1st in Asia. Alternatively, the ARWU ranking system published by the Shanghai Ranking Consultancy that measures universities academic achievements and research performance consistently places NUS in the range of 100–150 worldwide and 1st in Singapore. Additionally, 2014's U.S. News & World Report Best Global Universities Rankings places NUS at 55th in the world.
The National University of Singapore was formed with the merger of the University of Singapore and Nanyang University in 1980. This was done in part due to the government's desire to pool the two institutions' resources into a single, stronger entity, and promote English as Singapore's only main language. The original crest of Nanyang University with three intertwined rings was incorporated into the new coat-of-arms of NUS.
NUS began its entrepreneurial education endeavours in the 1980s, with the setting up of the Centre for Management of Innovation and Technopreneurship in 1988. In 2001, this was renamed the NUS Entrepreneurship Centre (NEC), and became a division of NUS Enterprise. NEC is currently headed by Professor Wong Poh Kam and its activities are organised into 4 areas, including a business incubator, experiential education, entrepreneurship development, and entrepreneurship research.
Today, the National University of Singapore has 16 faculties and schools across three campus locations in Singapore – Kent Ridge, Bukit Timah and Outram – and provides a broad-based curriculum underscored by multi-disciplinary courses and cross-faculty enrichment.
Institution type
Non French Institutions
:

University or university institute