Institutions
Orient-Institut Istanbul (OII)
Max Weber Foundation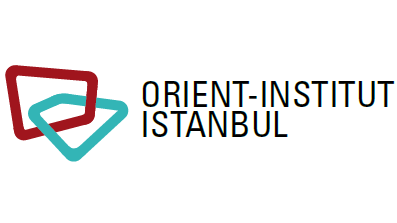 In light of the sustained cross-border migration and as an ambitious, economically booming regional power in a key part of the world at the continental juncture of the orient and occident, Turkey is of increasing significance to Germany, Europe and therest of the world. This is why in 2009 the Orient-Institut Istanbul– which had since 1987 merely been an extension of the Orient-Institut Beirut – became an independent institute of the MaxWeber Foundation. It operates in a dynamic, Turkish and internationallyprestigious academic environment and ensures thatacademic institutions and experts in Istanbul and the surroundingregion connect and cooperate with each other. The diversityof disciplines and conceptual interests in specialist fields enablea variety of links in the region and constitute the high calibre ofthe research institute.
The Oriental Institute in Istanbul was set up in 1987 by the German Oriental Society (DMG) as a sub-section of the OI Beirut. After a positive evaluation by the Academic Council is was incorporated into the institutional support structure of the Max Weber Foundation on 1 January 2009. The institute places particular focus on cooperation with academics in the region and a critical exchange.
In addition to the traditional historical and philological perspectives increasing attention is given to approaches from neighbouring studies such as social anthropology, political sciences, sociology and linguistics.
Institution type
Non French Institutions
:

Other non-university research institute or think tank