Institutions
Polish Institute for Advanced Studies (PIASt)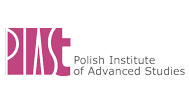 Polish Institute of Advanced Studies (PIASt) has been recently established by the President of the Polish Academy of Sciences as an independent centre of research which should complement the national institutional and scientific landscape. The Institute offers a base for a small international learning community of high-level scholars willing to devote themselves entirely to their research work, while being freed from their usual teaching and administration constraints.
To fulfil this goal the PIASt operates on the basis of a worldwide open annual call for junior (postdocs) and senior researchers seeking 5- or 10-month individual residence fellowships, inviting foreigners or Polish scholars who have spent less than a year in Poland over the past three years. They all have to submit solid research proposals followed by evidence of their former achievements.
There are no requirements regarding the command of the Polish language, the existence of local collaborations, or previous research on Poland but the Institute welcomes applicants' ability to build ties and collaborate with research institutions and individual researchers in Poland. Candidates should also be ready to take part in PIASt internal and external activities – seminars, workshops, etc.
Scientific priorities
Polish Institute of Advanced Studies supports fundamental research across the broad spectrum of the humanities and social sciences and operates without exclusive disciplinary or geographic priorities. The Institute does not target any specific scientific objectives but invites scholars to bring their own research problems.
The PIASt selects applicants with regard to how interesting and innovative their research projects are, and what is the quality of their scientific experience. While focusing on the wide diversity of the humanities and social sciences, the Institute is also open to cross-cutting projects in an interdisciplinary perspective, and thus creating a multidisciplinary and international learning community for these disciplines.
We are open to a variety of research methods, including theory, analyses of original sources, and analyses of large secondary data sets.
The PIASt fellowships are offered mainly to scholars active in the field of the wide diversity of the humanities and social sciences but projects which interface these disciplines with life and exact sciences are also welcome. Research proposals should demonstrate applicants' interest beyond narrow disciplinary specialization and their international commitment. We seek candidates with a strong research background in their own discipline, but willing and able to develop research projects drawing on the PIASt's interdisciplinary resources, with the restriction that the Institute does not offer any laboratory facilities.
Institution type
Non French Institutions
:

Institute for advanced study