Institutions
Research Institute of the University of Bucharest (ICUB)
University of Bucharest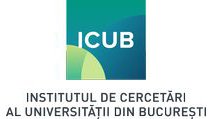 ICUB is a newly established research institute, a research division of the University of Bucharest. Its mission is to promote and stimulate outstanding research in all disciplines.
The institute has four divisions:
Exact Sciences
Social Sciences
Earth, Environmental and Life Sciences
Humanities
The institute encourages international and interdisciplinary projects, offers grants and scholarships and is actively engaged in establishing, promoting and encouraging international collaborations among scholars, at all levels.
Institution type
Non French Institutions
:

University or university institute