Institutions
Robert H. N. Ho Family Foundation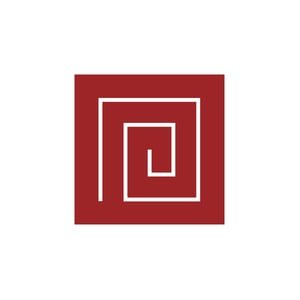 Born in Hong Kong, Mr. Robert H. N. Ho is the grandson of Sir Robert Ho Tung and Lady Clara Ho Tung, and the son of General Ho Shai Lai and Hesta Ho Hung Ki Fun. He was educated at Lingnan and Pui Ching Middle Schools and obtained his Bachelor of Arts degree from Colgate University, and his Master of Science in Journalism from the Graduate School of Journalism at Columbia University in the United States.
Mr. Ho spent his business career in journalism and in managing his family's property and other investments. Since his retirement, he has concentrated on philanthropic activities.
In 2005, Mr. Ho founded The Robert H. N. Ho Family Foundation, a Hong Kong-based independent philanthropic organisation. Committed to promoting Chinese culture and Buddhist philosophy globally, the Foundation initiates and supports local and overseas programmes. In 2009, it launched the United Kingdom's first permanent gallery of Buddhist sculpture at the Victoria and Albert Museum; the following year, it made possible the Qin Terracotta Army's first visit to Canada. In Hong Kong, the Foundation developed art education programmes to inspire creativity among young people through photography, writing and movement.
The Foundation also published the award-winning book series We All Live in the Forbidden City, which aims to introduce the values of Chinese culture to young readers. Besides published in traditional and simplified Chinese, selected books from the series are available in English and Korean. The publishing programme has expanded to include educational public exhibitions, workshop series in schools, and public workshops, which are offered throughout the region, including Taiwan, mainland China and Singapore, as well as in North America.
Advancing Buddhist studies in higher education has been one of The Robert H. N. Ho Family Foundation's priorities. At Stanford University, the Foundation endowed the Center for Buddhist Studies in 2008, followed in 2011 by the endowment of a chair in Chinese Buddhism. In 2011, funding from the Foundation enabled the Harvard Divinity School to establish Buddhist Ministry Studies, marking the first time the study of Buddhism has been integrated into the school's ministry preparation programme. In 2013, The Courtauld Institute of Art in London began a Foundation-endowed graduate programme in Buddhist art and conservation.
Mr. Ho also initiated the establishment of www.buddhistdoor.com, one of the world's largest and most-visited websites on Buddhism. His gift to Colgate University in Hamilton, New York, enabled the establishment of the Robert H. N. Ho Interdisciplinary Science Center.
Institution type
Non French Institutions
:

Private foundation, charity or company