Institutions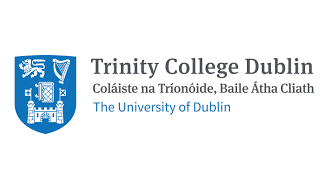 Trinity College (Coláiste na Tríonóide) is the sole constituent college of the University of Dublin, a research university in Ireland. The college was founded in 1592 as the "mother" of a new university, modelled after the collegiate universities of Oxford and of Cambridge, but, unlike these, only one college was ever established; as such, the designations "Trinity College" and "University of Dublin" are usually synonymous for practical purposes. It is one of the seven ancient universities of Britain and Ireland, as well as Ireland's oldest university.
Originally it was established outside the city walls of Dublin in the buildings of the dissolved Augustinian Priory of All Hallows. Trinity College was set up in part to consolidate the rule of the Tudor monarchy in Ireland, and it was seen as the university of the Protestant Ascendancy for much of its history. Although Catholics and Dissenters had been permitted to enter as early as the end of the XVIII century (1793), certain restrictions on their membership of the college remained until 1873 (professorships, fellowships and scholarships were reserved for Protestants). From 1956 to 1970, the Catholic Church in Ireland forbade its adherents from attending Trinity College without permission from their archbishop. Women were first admitted to the college as full members in January 1904.
Trinity College is now surrounded by Dublin and is located on College Green, opposite the former Irish Houses of Parliament. The college proper occupies 190,000 m2 (47 acres), with many of its buildings ranged around large quadrangles (known as 'squares') and two playing fields. Academically, it is divided into three faculties comprising 25 schools, offering degree and diploma courses at both undergraduate and postgraduate levels. As of 2015, it was ranked by the Times Higher Education World University Rankings as the 160th best university in the world, by the QS World University Rankings as the 78th best, by the Academic Ranking of World Universities as within the 151–200 range, and by all three as the best university in Ireland. The Library of Trinity College is a legal deposit library for Ireland and the United Kingdom, containing over 4.5 million printed volumes and significant quantities of manuscripts (including the Book of Kells), maps and music.
Institution type
Non French Institutions
:

University or university institute