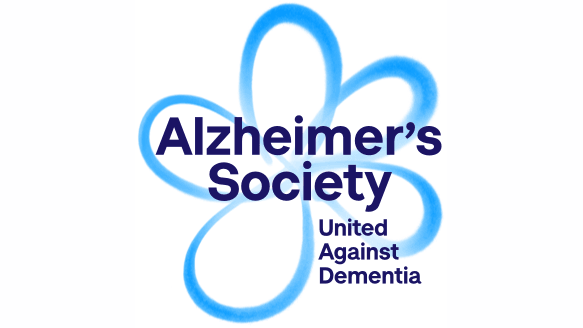 Alzheimer's Society is a United Kingdom care and research charity for people with dementia and their carers. It operates in England, Wales and Northern Ireland, while its sister charities Alzheimer Scotland and Alzheimer's Society of Ireland cover Scotland and the Republic of Ireland respectively.
Despite its name, the charity does not exclusively help people with Alzheimer's disease. There are many types of dementia, which is an umbrella term. Dementia types include vascular dementia, dementia with Lewy bodies, frontotemporal dementia, Korsakoff's syndrome, Creutzfeldt–Jakob disease, HIV related cognitive impairment, mild cognitive impairment, and other rarer causes of dementia.
It is a membership organisation, which works to improve the quality of life of people affected by dementia in England, Wales and Northern Ireland. Many of the 25,000 members have personal experience of dementia, as carers, health professionals or people with dementia themselves.
The society relies on voluntary donations from the public through fundraising and other activities. It is a registered Charity No. 296645, registered as a company limited by guarantee and registered in England No. 2115499. Its registered office is at 43-44 Crutched Friars, London, EC3N 2AE.
Calls
Mobility
Fund collaborative research
Country
Institution type
Non French Institutions
:

Private foundation, charity or company